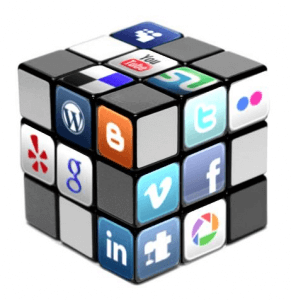 Social media has evolved into an integral aspect of any business. Everyone from major corporations to small non-profits are noting its value, and, while you may not be there yet, your competitors probably are.
If you're looking for help getting started, Debbie is available for assistance in the following areas:
Social media strategy, management, campaigns
Copywriting and editing
Blogging
SEO research and implementation
Website audits
Community building
Brand monitoring
Speaking engagements
Event coordination
Let me know how I can help!
Recommendations:
"One of the great things about working with Debbie is that she is thoughtful, analytical, and highly engaged. I've seen her grow into one of the most important writers in the social space. In fact, she was one of the early adopters of Pinterest, 2012′s runaway hit. She saw the business potential of the site long before it caught fire. And that last point is key: she is a forward-thinking dynamo with a knack for spotting future trends. So it is indeed a pleasure to share and recommend her work across the social media spectrum." – Sean Gardner, 2morrowknight
"Debbie is awesome. I wish that's all I needed to say about her because really, she is. But I need to tell you some of the specifics. Debbie has done work for me on numerous times and we've worked together in joint projects as well. She's a great writer and she can deliver better, faster and stronger results than anyone else I've worked with in this field. She has an uncanny ability to come up with creative ways of writing your product descriptions, blogposts, or marketing copy. And she understands social. She's the real deal and the whole package. Besides her writing ability (she actually has studied in relevant fields!) she has an unwavering professionalism and I trust her to deal with my clients directly. She's that good. Oh yeah and did I mention she's a social media expert? If you find yourself in need of someone to write, edit, produce or help you strategize your content, Stop looking, for you have found your answer." – Oscar Gonzalez, OC Web Pro
"Insightful, diligent, creative and forward-thinking – Debbie is a consummate professional that has carved out a significant presence in social media, search marketing and wide-ranging travel and tourism expertise. Debbie has helped facilitate many major accounts including Hilton Anaheim, St. Regis Monarch Beach, Sea Island, Starwood Hotels & Resorts – Hawaii and Larkspur Hotels and Restaurants."  – Steven Seghers, HyperDisk Marketing
"I initially met Debbie at a social media event. We partnered together along with a few of her social media contacts on a community event benefiting a local charity. I offered the hotel space, while Debbie efficiently coordinated sponsorships and donations with our local community. Since working with her, I was very impressed with her work ethic, her vast knowledge in social media, and her creativity. She is a team player and I really enjoy working with her. Debbie has a great sense of community and she is passionate about the work she does whether it's for her job, volunteer work, or helping her peers." – Christine Weijland, Hilton
"I hired Debbie to present her Social Media 101 course to our senior management team, most of which are new to facebook, twitter, etc. An articulate speaker, Debbie laid out excellent statistics and moreover was able to explain technical concepts in a compelling and easy to to understand manner. Debbie presented insightful examples and has a firm grasp on how businesses can leverage all that social media has to offer. I recommend Debbie to any person or company trying to build awareness, be more competitive, and stand out from the crowd." - Jim Wendt, Big Train