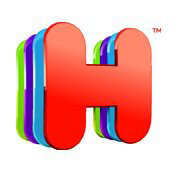 Hotels.com, the leading authority on destination travel for consumers searching for hotel deals, amenities and availability, announced today the launch of its Deals Facebook app, which delivers tailored deals that are informed through user preferences and friend activity.
Hotels.com Deals incorporates social recommendations, sharing and discovery into the travel booking process by letting users see the most travelled-to places within their networks and as to where their friends have recently visited. The app showcases destinations that are most prevalent in each user's network and also allows users to "Wish List" their favorite destinations to surface relevant content.
"We at Hotels.com are pioneering a new approach to social recommendation and discovery on the Facebook Platform," said Nigel Pocklington, CMO, Hotels.com worldwide. "This application and the algorithm behind it, surfaces friends' popular destinations and matches that with great hotel deals. This creates a powerful social context that will drive travel recommendations and enable users to find their ideal destination."
Hotels.com Deals also integrates activity from Welcome Rewards(TM), Hotels.com's industry-leading loyalty program that lets customers earn a free night for every 10 nights stayed. Welcome Rewards members can view their account activity, including free night status and upcoming stays.
Travelers looking to book a hotel can also use the new Facebook app to easily research all current Hotels.com deals, find the most frequently booked destinations, view hotel star rating and guest reviews, and check rates and availability.
To launch the app, visit Hotels.com on Facebook at http://apps.facebook.com/hotelscom
[PRESS RELEASE]
Press contacts: Amy Chang – Finn Partners for Hotels.com
Phone: (212) 715-1667
Email: amyc@finnpartners.com
Taylor L. Cole, APRHotels.com North America
Phone: (469) 335-8442
Email: taycole@hotels.com
Katherine HopcraftHotels.com EMEA
Phone: +44 (0)20 7019 2165
Email: press@hotels.co.uk
Zoe ChanHotels.com APAC
Phone +852 3607 5719
Email: zchan@expedia.com