Total Wine & More, America's largest independent retailer of fine wine, spirits and beer, will introduce its new, "next-generation" retail experience in Southern California with the opening of its latest location in Laguna Hills, CA.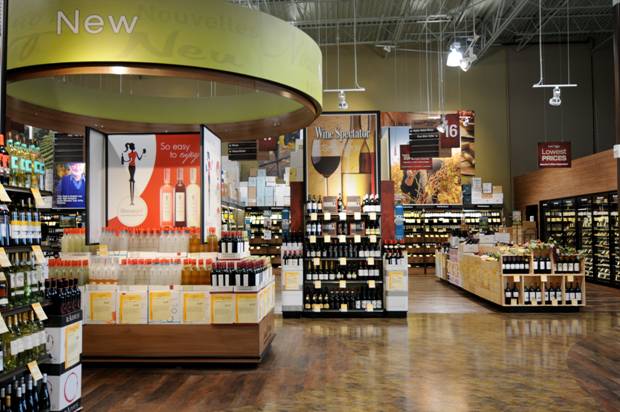 The beverage superstore has created a unique retail environment centering around the latest technologies to enhance its customers' experience, according to David Trone, co-owner of Total Wine & More.
Next-generation elements include iPads which allow customers to interact with an app that recommends wine and food pairings, a fully-equipped education center to facilitate wine, beer, and spirits tastings, and flat panel video screens which provide continuous educational content on wine, beer and spirits makers and their trade.
Coming soon, QR codes will provide customers with on-demand video content and will include full details of each product's tasting profile, ratings and price.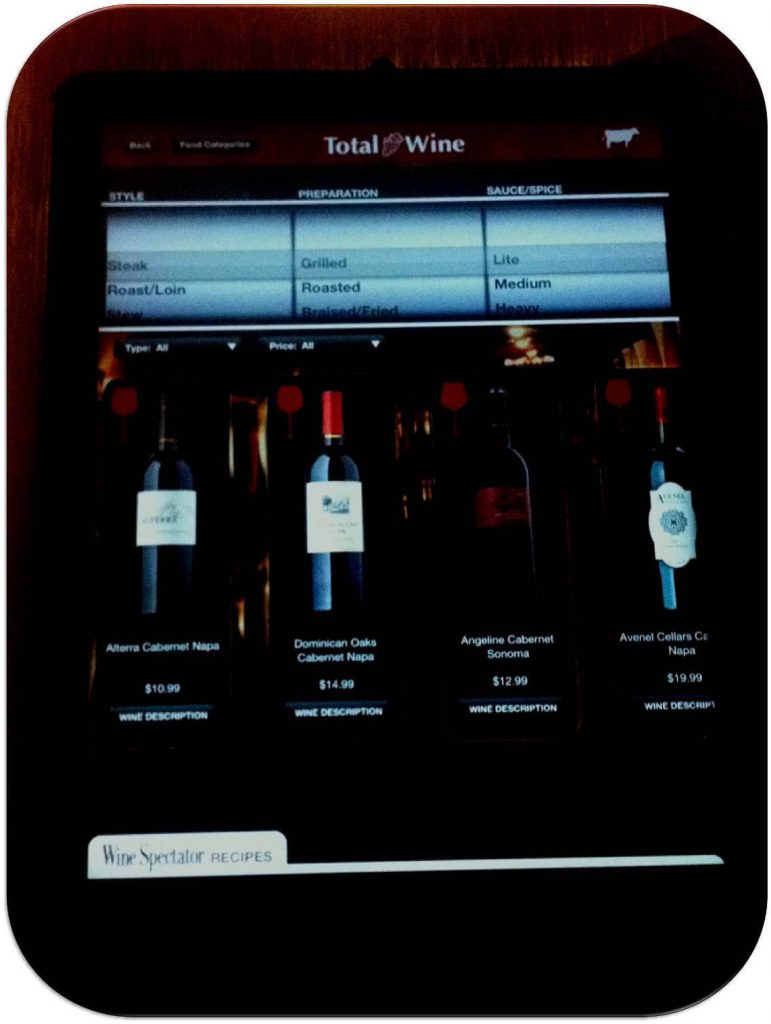 "Today's customers are seeking increased information from retailers about the products they see and like, and Total Wine's new, 'next-generation' environment delivers on all of those fronts," says Trone, who co-owns Total Wine & More with his brother Robert Trone. "While we continue to focus on delivering market-leading prices, selection, and service, we have expanded our objectives to ensure that we are also technology leaders in our industry."
The new retail experience in the latest Total Wine & More store begins with flat panel screens at the entrance of the store that stream video content on vintners, their wineries and how the wine is made. At the state-of-the-art tasting bar, customers may utilize Total Wine's proprietary iPad app, which provides recommendations based on pairing beverages with various meals. Coming soon, customers may utilize QR (quick response) codes to surf the web for product information and price comparisons.
"For example, customers are often seeking suggestions for a wine to pair with dinner," explains Trone. "Using Total Wine's app, our customers can input the food they are planning to prepare and the app will provide a recipe as well as multiple recommendations for wines which would pair nicely with the meal."
Recipes and recommendations may be printed in the store or e-mailed for easy reference while browsing the thousands of wine selections available in each Total Wine Superstore, according to Trone.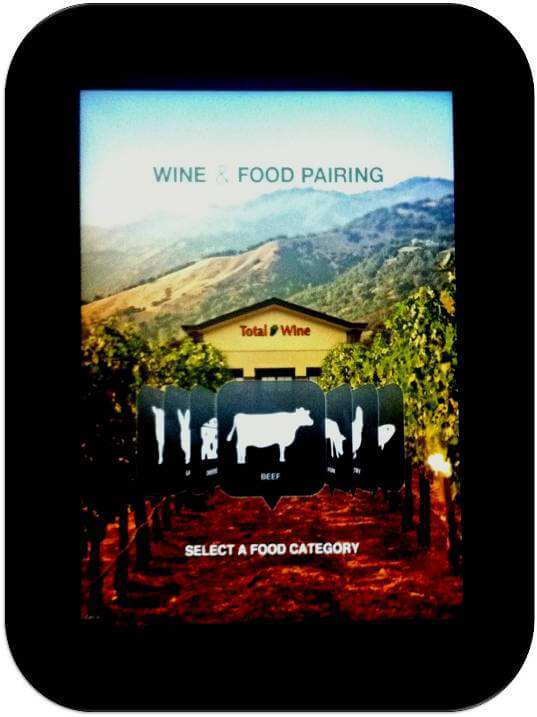 In addition to the unique iPad kiosk, Total Wine & More's new retail environment features an updated education center, equipped with wireless communications capabilities.
"One of the features that makes Total Wine unique is our educational 'Meet the Maker' series. These sessions give local customers a chance to interact with well-known makers of wine, beer and spirits to taste and learn about the rich history of various beverages," says Trone. "Through our enhanced retail design, we will now be able to offer these classes with updated graphics and information, enriching the educational experience for our customers."
In addition to enhanced tastings, Total Wine & More offers classes on various types of wines, beers and spirits. The state-of-the-art education center is also available to be booked for use by local non-profits and businesses at no charge.
Throughout the new, next-generation store, customers will also enjoy complimentary Wi-Fi, which Trone says is essential in providing price transparency.
"It might surprise people to know that we really want our customers to have the ability to compare prices," he explains. "By providing customers with connectivity throughout our stores, we are giving them the opportunity to ensure they are getting the best prices in the market when shopping with us."
Trone adds that "the idea behind each of these enhancements is to provide a fully integrated and enjoyable customer experience."