Why use a travel agent when you can surf the net for the best travel deals, reserve your own flight, rent a car, and choose a hotel with the best amenities–all without ever having to leave the comfort of your own home? This is the type of question that travel agents around the work are up against–tech-savvy travelers who are used to a self-serve world and do not see the benefit in having a real life travel agent.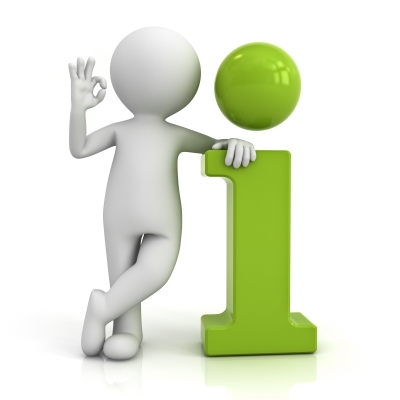 In order to win over these potential clients, travel agents must provide them with compelling reasons to use their services. And many are choosing to share these "compelling reasons" through social media marketing.
1. Become the one they trust.
Booking a trip through a faceless online company can be a risky endeavor. As a veteran travel agent, you are a seasoned professional–someone that a prospective traveler can entrust with their vacation dreams.
By harnessing the power of social media, you can create a positive online reputation as a consummate professional who knows the travel industry like the back of your own hand. Create a Facebook page that allows customers to ask you questions directly. Post reviews based on your personal travel experiences. Share your vacation photos on Pinterest. By curating helpful tips, honest reviews, and real-time travel news, future travelers will perceive you as a knowledgeable specialist who "has their back." Now, that's a compelling reason to use a travel agent.
2. Build up their bucket lists.
Images are powerful motivational tools. Clever travel agents are using social media platforms like Facebook, Pinterest, and Instagram to showcase idyllic travel destinations in creative ways. One great way to create customer interest and increase engagement is to post a beautiful snapshot of a mystery destination. Your audience can have fun trying to name the location and, in turn, you can provide them with hints and interesting facts–showing off your knowledge and compelling them to seek you out for their next vacation booking.
You can also create novel Pinterest boards with topical titles like "Destination Weddings," "Celebrity Cruises," "Honeymoon Hot Spots," or "Winter Getaways." Travelers could peruse your boards for travel pins–pins, of course, that lead to your corporate site.
3. Offer them deals.
Part of the appeal of online travel companies is their ability to offer great deals. Show your clients that you can play at this game too. Use social media platforms to inform your audience about seat sales, last minute deals, car rental bargains, and special room rates. By becoming the go-to source for savings, you will be able to win over new clientele.
4. Keep them informed during an emergency.
Unfortunately, some travelers do find themselves in the wrong place at the wrong time. Whether they are in the Caribbean during hurricane season, the Middle East amidst political unrest, or some other travel catastrophe, both the vacationer and their loved ones will be anxious to find information.
As a travel agent, this presents the perfect opportunity to foster goodwill and trust. By tweeting updates about the situation, sharing emergency response information, and providing the contact details for the appropriate agencies, you can provide a valuable community service and nurture your own reputation.
5. Provide personal customer service.
Social media is a fantastic way to deal with customer issues as they arise. By having an online presence, customers can contact you directly with problems or queries–providing you with a chance to resolve the matter before it escalates.
You can also keep tabs on your customers' vacation experiences by following their social media platforms. If they happen to post something like "I'm stranded at the airport because our flight was cancelled," you will be afforded the opportunity to find them a solution to their problem–making you the world's greatest travel agent in their eyes.
Yes, social media marketing is a cost-effective and relatively effortless way to win new clientele and keep existing customers coming back for more. Join the masses and start tweeting, pinning, plussing, and posting. Your bottom line with thank you.
How does your travel agency utilize social media in their marketing mix?
—
This post was contibuted by Kimberley Laws, a freelance writer and avid blogger for Mediashower.com. She has written on a variety of topics including luxury barging, fly-fishing, Vegas attractions, and hospitality marketing.
Image courtesy of [Master isolated images] / FreeDigitalPhotos.net