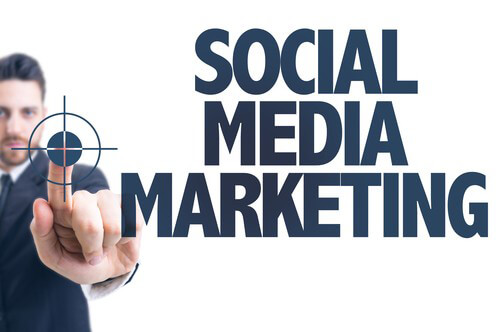 Social media develops fast and there are new social media tools and/or updates debuting regularly.
As a brand, maintaining a variety of social media accounts is tricky.
According to BrandWatch, 91% of retail brands have two or more social media accounts, while internet users have an average of 5.54 social media accounts.
With so much noise in the social sphere, it is vital to ensure your accounts are linked and complement each other in communicating your brand message.
Check out these quick tips to ensure your social media presence is cohesive and attracting the widest possible audience.
1. Stay Active and Initiate Links
Social media is a great way for a brand to remain present and build customer loyalty in their audiences' minds.
However, in order to remain consistent with this outcome, you must be active.
Post frequently on interesting topics and in different ways.
Include photos, videos, and sharp written content to generate engagement.
Make sure one platform isn't forgotten as a result of excessive attention toward another.
Remain active across all social media channels as each platform reaches new and wider audiences. A great way to ensure this is done is to link your profiles together in each post. For example, in your Facebook status, initiate a call to action on your Instagram or ask to audiences to include a Twitter hashtag as a response.
2. Keep The Brand Message The Same
To attract new audiences and keep hold of existing ones,build a brand personality and showcase it via social media.
Are you fun and relaxed? Are you professional and serious? Who's your audience?
Whatever the personality, make sure you commit to it across all content, including social media platforms.
The language used, topics covered, and style of the content all contribute.
If your company is a fun downtown bar that plays live music, why not post videos of old school bands or interesting interviews with musicians?
This is not only a great way to draw connections between your accounts and bring your online presence together, it also helps attract individuals interested in your brand and its products.
3. Align Visual Design Elements
Visual elements are a great way to connect all components of your brand, especially your social media accounts.
Try adding company logos to your posts. Use the same colors and pictures that audiences can associate with your brand.
This way, even if users aren't familiar with one of your social media accounts, they will be able to recognize it.
Amway, for example, uses this technique across their YouTube, Facebook, and Twitter accounts.
The brand remains consistent and keeps itself identifiable with the same blue, red, and white color choice as well as their photo collages.
With so much online content and social media options, it's important to remain cohesive to ensure maximum engagement.
Audiences may find it more difficult to relate to your brand, identify the company amidst other content, or understand your brand personality if your branding is disjointed across platforms.
Try some of these quick tips to help your company maintain consistency on social media and reap the benefits of doing so.