Marriott International has always been ahead of the curve when it comes to social media and the travel industry. In addition to being an early adopter of Snapchat for influencer marketing, to launching innovative F&B concepts and hotel-specific Instagram campaigns, the brand as a whole continues to set a high bar.
This momentum is greatly optimized by Marriott International's global marketing real-time command center, M Live. M Live launched in 2015 at Marriott's Worldwide Headquarters and has since expanded to four locations around the globe. The command center is the touch point across all 30 of Marriott's Brands and its three award-winning loyalty programs, used to identify pop culture trends and create real-time content directly with guests on social channels.
Based on live data and metrics, M Live bridges the digital conversation by leveraging its bespoke location-based social platform to initiate surprise and delight moments with guests while on-property through geo-fencing technology.
The intent is to not only monitor what's being said about the brand and its 6,400+ properties, but to consistently engage in-real time with what's trending and what people are talking about in the zeitgeist. From there, they're able to connect the dots to see if there might be a fit for one of their brands.
Last year, M Live was awarded Gold and Silver Creative Data Lions at the Cannes International Festival of Creativity in the categories of Social Data and Use of Real-time Data, respectively.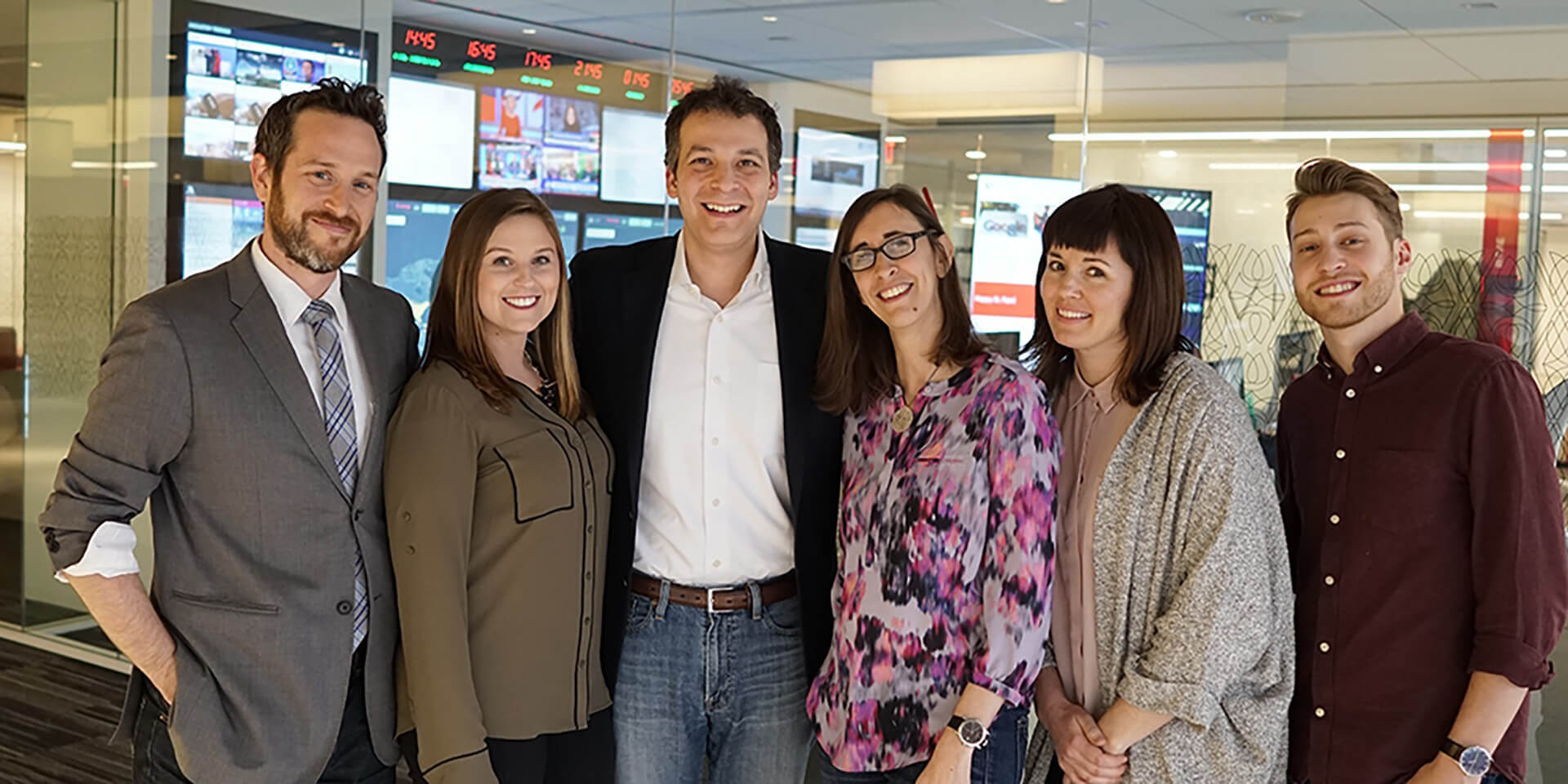 It's no surprise to understand why. I interviewed Matthew Glick, Senior Director of Creative + Content Global Marketing at Marriott International, to learn more about M Live and upcoming initiatives.
"It's like being a kid in a candy store," Matthew noted. "We monitor online conversations to find a natural home and fit for one of our brands."
During the Pokemon Go craze, the M Live team abroad pinpointed New Yorker Nick Johnson who was on track to be the Pokemon master. After he captured the 142 U.S.-based Pokemon in just two weeks, Marriott contacted Johnson through Reddit about sponsoring his journey to catch Mr. Mime, Farfetch'd and Kangaskhan, the three rare Pokemon that "live" in Paris, Hong Kong and Sydney, respectively.
The Marriott Rewards team quickly figured out at which hotels he should stay as well as how he should go about catching pokemon. Marriott Rewards and Johnson recorded the experience on Snapchat, Twitter, and Instagram.
One opportunity that recently came to light involves Bill Young, a quirky father whose Instagram account about hotel carpets became an overnight sensation after his daughter Jill tweeted about his page, @myhotelcarpet. The account grew from a few hundred followers to hundreds of thousands of followers overnight.
Given the number of times Bill tagged Marriott properties, the M Live team noted Bill's presence and reached out to see if he could help them do something we've never asked of a guest before design a carpet that will actually make its way to an Aloft Hotel. He agreed!
Bill, his wife Heidi, and daughter Jill will fly to Marriott headquarters in Bethesda, MD, this week to see "how the sausage is made" and then ultimately create their own carpet for an Aloft property in Austin, TX, where Jill attends college.
"They will meet with global design team, loyalty program, brand team, and F&B to get a sense of how everything comes together," Matthew highlighted.
The carpet will take center stage later this year during pop-up events at Aloft. The Youngs are a perfect fit for a partnership as Bill already had over 80 posts from Marriott properties, having 92 stays in 2017 alone. Marriott was able to jump on this opportunity to turn a brand advocate into a more intimate part of the brand.
Campaigns like this one help foster brand awareness and add value to loyalty members. The pro-active approach that Marriott takes to define opportunities to connect with patrons and stay ahead of conversations and trends is incredible. Rather than investing lots of money in paid media, they're able to create this organic partnerships that transcend what can be purchased.
"I'm particularly proud of our teams," Matthew said. "The best way to create two-way engagements with loyalty members is to go where the conversations naturally occurring, then authentically engage in those conversations."
Matthew noted the strength of his team — which is made up of digital content producers, graphic designers, data analytics, and more — who are monitoring conversations in real-time. There are procedures in place to make sure activations are within the company's pillars and brand standards.
"We're following the sun. At the end of the day, they're passing it off to M Live Asia, then M Live Europe, so we're covered around the clock. This particular event (carpet dad) is building up on social. Their content producers spotted it before the other news sites did, and quickly reached out to Bill and developed a plan that was creative and authentic."
Keep an eye on Marriott and Bill Young's social media in the coming week to follow along the process of carpet selection for Aloft Austin!