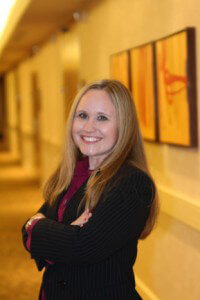 Thank you so much for taking the time to visit Social Hospitality™!
You're probably wondering more about the person behind this dapper website. Fear not, here's the scoop:
My name is Debbie Miller and I am pretty sure the word "addiction" could be applied to my social media habits.
My acquaintance with the hospitality space commenced in 2007 when I began working for a CVB. There, I learned of the intricacies of destination, hotel, restaurant and venue marketing.
In February 2011, I began working at HyperDisk Marketing, a leading digital agency for the hospitality industry. In my role as Digital Communications Manager, I oversee social media strategies; helps develop content across websites, blogs, and social channels; manage various accounts; and optimize sites for SEO.
I am also the Social Media Manager for Search Engine Journal and work with a variety of clients on social media (management, strategy), copywriting, blogging, enewsletters, SEO, and other projects.
I am a graduate of the University of California, Irvine and, enhanced by my degree in English, have an oddly-persistent knack for copywriting, editing and (over) analyzing. I am also an instructor of Social Media Strategy at UC Irvine Extension.
I enjoy reading blogs and articles myself, and am constantly learning and gaining new nuggets of information. I think the sharing of knowledge is pivotal to personal and professional growth, collaboration, and critical thinking.
And, I love to write, so I wanted to create a space that would allow me to do that. Since my background is primarily in hospitality, I thought sharing insight related to social media and the hospitality industry could be a useful resource for others. I also write for various other publications and am available for speaking engagements.
I am so fortunate to be able to make a living working in a space I genuinely enjoy. I'm also active in numerous social, business, volunteering, and networking groups in Orange County and regularly attend industry conferences events. I'm a member of ToastMasters International, the Irvine Chamber of Commerce, and a "Big Sis" with Big Brothers Big Sisters of OC.
Feel free to connect on my personal accounts, too:
Twitter | Facebook | Google+ | LinkedIn | Pinterest | Instagram