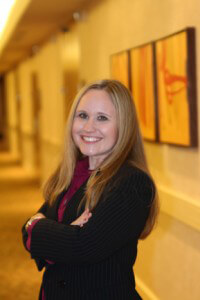 Thank you so much for taking the time to visit Social Hospitality!
Here's a little about myself and my background:
My name is Debbie Miller and I am pretty sure the word "addiction" could be applied to my social media habits.
My acquaintance with the hospitality industry commenced in 2007 when I began working for a CVB. There, I learned of the intricacies of destination, hotel, restaurant and venue marketing.
My position involved maintaining the bureau's website, organizing and managing content for ongoing print and online marketing initiatives, plus launching then maintaining their social media presence.
In February 2011, I began my current job doing search and social marketing for HyperDisk Marketing, where I manage social media accounts for numerous hospitality clients on a daily basis, write copy for their websites and optimize content for SEO.
I am a graduate of the University of California, Irvine and, enhanced by my degree in English, have an oddly-persistent knack for copywriting, editing and analyzing.
I was thrilled to be included in The Huffington Post's "Passionistas" article. As part of the Twitter PowerHouse series, it highlighted women who've displayed passion via the social web.
I also contributed an article on social marketing to Forbes along with one on what small businesses can learn from the hospitality industry for New Media Expo. I was recently included among the likes of Guy Kawasaki in an article on the value of Google+.
I enjoy reading blogs and articles myself, and am constantly learning and gaining new nuggets of information. I think the sharing of knowledge is pivotal to personal and professional growth, collaboration, and critical thinking.
And, I love to write, so I wanted to create a space that would allow me to do that. Since my background is primarily in hospitality, I thought sharing insight related to social media and the hospitality industry could be a useful resource for others.
I am so fortunate to be able to make a living working in a space I genuinely enjoy. In addition to my job at HyperDisk, I've been able to advance various copywriting and social media projects with several small businesses, other agencies and a non-profit.
I also manage and edit the company blog for Il Fornaio and am on the advisory council for this year's Foodservice Social Media Universe, a social media conference for those in the restaurant and related industries. The event is this September in Austin, Texas.
In addition to regularly attending networking events for various OC groups, I am a board member of FemFessionals Orange County, and have a column in OC Metro on hospitality news in OC, along with one on restaurant news in for OC Menus. For Windmill Networking, I write monthly on social media for hospitality industry.
I am also collaborating with a hospitality colleague on a social good travel startup to debut in Spring 2013. More information on that soon!
Feel free to connect on my personal accounts as well:
Twitter | Facebook | Google+ | LinkedIn | Pinterest | Instagram
Speaking Engegments: