Let us tell your story online.​
Our tailored strategies are designed to elevate your brand's online presence and drive meaningful engagement. From crafting engaging social media content to managing your online reputation, we have the tools and expertise to take your digital marketing efforts to the next level.  

But we don't stop at just creating captivating content. We also believe in the importance of building authentic connections with your audience. We'll help you foster genuine relationships with your customers, turning them into loyal brand advocates who will not only engage with your content but also spread the word about your business.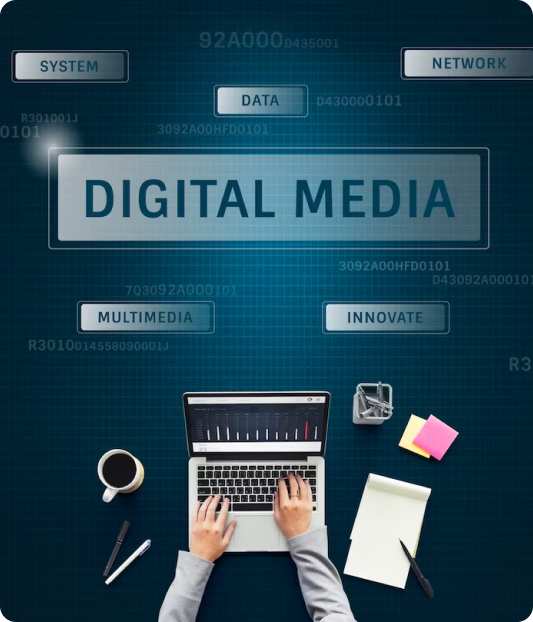 "Social hospitality" embodies the dynamic fusion of social media and the art of hospitality. It represents the seamless integration of two powerful forces that revolutionize the way businesses interact with customers.
In the digital age, social media is essential for connecting and engaging with audiences on a global scale. It provides businesses with a unique opportunity to showcase their brand personality, build relationships, and create memorable experiences. Hospitality, on the other hand, is rooted in the art of making people feel welcomed, valued, and cared for.
Combining these two concepts, "social hospitality" emphasizes the importance of leveraging social media to deliver exceptional experiences to customers, fostering a sense of connection and warmth in the online realm. It goes beyond simply utilizing social platforms as marketing tools and dives deep into the realm of customer-centricity, community-building, and personalized interactions.
Brands can cultivate a digital presence that reflects their values, engages customers authentically, and leaves a lasting impression. This powerful approach enables businesses to tap into the limitless potential of social media and harness its influence to deliver unparalleled experiences, customer satisfaction, and business growth.
As the Founder and CEO of Social Hospitality, Debbie Miller leads the operational side of the business while working directly with clients to build and execute marketing strategies.

Big-picture and detail-oriented, Debbie is an experienced marketing communications specialist with over 15 years in digital marketing, content development, and social media. She combines her brand, agency, and consulting experience to offer a unique perspective to clients.

Debbie has an English degree from UC Irvine and is HubSpot certified in social media and content marketing. She has been invited to speak at industry events, universities, and other local organizations.

Debbie has been quoted in publications including Inc., USA Today, Forbes, Huffington Post, Social Media Today, Search Engine Journal, Today's Hotelier, Business2Community, and more.

She's a lover of good eats and is always adventuring, traveling, and learning.