Let us tell your story online.
At Social Hospitality, we offer services tailored to you. We work with passionate people and businesses to create engaging content and build dynamic social media presences. While many digital marketing agencies offer out-of-the-box solutions, we craft customized programs for each individual client.
We know your social and digital strategy must integrate with ongoing sales and marketing initiatives, and we're here to help bring everything into alignment. We create and execute marketing strategies that deliver measurable results based on your brand's specific needs. Your success is our #1 priority and we are committed to establishing an ongoing partnership with your team. Although we're a digital marketing agency in Orange County, CA, we have team members and clients across the country.
Meet the Prez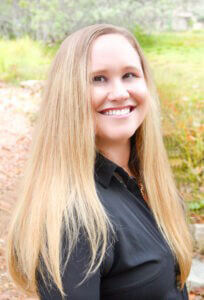 Hi there! I'm Debbie Miller, the Owner of Social Hospitality. I'm a digital marketing and communications professional with over a decade of experience. I am intimately involved in all aspects of the brand and love what I do. Social Hospitality was born from a desire to help businesses tell their stories online. In today's ever-fluctuating digital landscape, it's critical to find a partner that's immersed in the world and can help align with your goals.
I was fortunate to jump into the social media world during its infancy and am fascinated by its continuing evolution. I love learning about the various components of online marketing and consume content on such topics daily while attending conferences and other educational events as often as possible. I also speak at industry events, write blog posts for industry publications, and have been interviewed for various publications.
There are two primary factors that initially and continuously influence my attraction to social media and digital marketing:
Its inherently collaborative nature — it's humbling to see many businesses, people, etc., that are technically competitors consistently supporting and aiding each other through this medium.
The stimulus for creativity — the ability to access so many minds in one place; to learn from how people think; the variety of things they discuss; the endless amount of resources provided by tweets on a never-ending basis all contribute to broadening perspectives and new ideas.