At Social Hospitality, we offer digital marketing services tailored to you. We work with passionate people and businesses to create engaging content and build dynamic social media presences. While many agencies offer out-of-the-box solutions, we craft customized programs for each individual client. We know your social and digital strategy must integrate with ongoing sales and marketing initiatives, and we're here to help bring everything into alignment. We create and execute marketing strategies that deliver measurable results based on your brand's specific needs. Your success is our #1 priority and we are committed to establishing an ongoing partnership with your team.
Email Campaigns
SEO Optimization
Branding Overviews
Keyword Research
Competitive Analysis
Strategic Partnerships
Reputation Management
On-site Social Integration
Post Creation
Social Calendars
Social Advertising
Competitive Analysis
Real-time Engagement
Marketing and Strategy
Day-to-Day Management
Monitoring and Reporting
Blogposts
Website Copy
Press Releases
Email Newsletters
Editorial Calendars
Strategic Guidelines
Social Media Graphics
Advertising Campaigns
Classes
Podcasts
Webinars
Workshops
Tradeshows
Conferences
Client Events
Virtual Seminars
I had the pleasure of working with Debbie at (my last company). Debbie and I worked together on webinars, campaigns, and partner communications for the various partner programs. Campaigns resulting in strong engagement and webinars bringing in quality leads at a high volume. Debbie was always efficient and effective. She is a hard worker and has a fantastic, team-oriented attitude. She is a great asset to have on your team!

Debbie has exactly what you need in order to reach and exceed your goals and expectations. She is a seasoned marketer, a natural problem solver, a creative writer, and a talented public speaker. I've had the pleasure of seeing Debbie speak at top rated marketing industry events and business events, sharing her knowledge in a professional, relatable, actionable, personable, animated, and well versed manner. It's exciting to see her speak as she has a wealth of knowledge and experience to share with others and does so enthusiastically. It has also been inspiring and rewarding to collaborate with and learn from her over the years.

Simply put, Debbie is one of the most driven and sincere leaders I've had the pleasure to work with and know. She furthers the true cadence and business development for her clients using the proven results via social media, social PR and dedicated communication efforts. She's tackled challenging initiatives while juggling multiple projects with ease and professional guidance. I enthusiastically recommend working with her for any clients or companies who need data driven results and social media growth in the strategy.

Debbie is a marketing generalist who excels at all aspects of digital marketing and communications. She and I work together at one of her client companies where she is an integral part of the marketing team. She is always enthusiastic about taking on new projects and is continually honing her skills. She is especially adept at social media marketing and generously shares her knowledge and expertise with her marketing teammates. She can juggle multiple communications projects simultaneously and works extremely well under deadline pressure. I highly recommend Debbie to any company looking for a smart, creative marketing communications professional.

I hired Debbie to present her Social Media 101 course to our senior management team. An articulate speaker, Debbie laid out excellent statistics and moreover was able to explain technical concepts in a compelling and easy to to understand manner. Debbie presented insightful examples and has a firm grasp on how businesses can leverage all that social media has to offer. I recommend Debbie to any person or company trying to build awareness, be more competitive, and stand out from the crowd.

I want to provide the highest level of praise and recommendation for Debbie Miller of Social Hospitality. Over the last two years, Debbie has provided strategic social media services for our two luxury hotel properties with very different goals and needs. Through her expertise, Debbie furnished an exceptional strategic direction for each of the properties, delivering a combination of insightful and inspired positioning strategies and proactive social media campaign recommendations with outstanding results. Her understanding of the often complex and nuanced medium of the social digital world has provided us with a level of professional targeted support and counsel that has proven vital to the core objectives of our business. I would highly recommend her services to any hospitality organization seeking to substantially increase their profile and reputation in our industry.
Meet Debbie Miller, President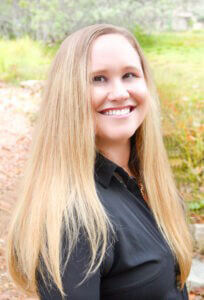 As founder and president of Social Hospitality, Debbie leads the operational side of the business while working directly with clients to build and execute marketing strategies. Debbie is HubSpot certified in social media and content marketing, and has been invited to speak at events like Social Tools Summit, PubCon, IABC, as well as various universities and other local organizations. She has been quoted in publications including USA Today, Inc., Forbes, Huffington Post, Social Media Today, Search Engine Journal, Today's Hotelier, Business2Community, SEMrush and more. She's a lover of good eats and is always adventuring, traveling, and learning.