Bing recently created a Facebook app allowing individuals to create a "travel wish list." As outlined on Bing's website, "Bing Travel Wish List is a Facebook app that provides both armchair and active travelers a way to track, share, and compare their travel goals with friends on Facebook."
This is awesome in that it allows people the opportunity to create ideal itineraries with the feedback and assistance of friends.
You can create lists of places or activities you want to visit,  you can access photos of those destinations as well as suggest destinations to friends and ask for their recommendations.
When you're ready to actually book your travel, you can take care of everything from flight to hotel, etc., right there through the app.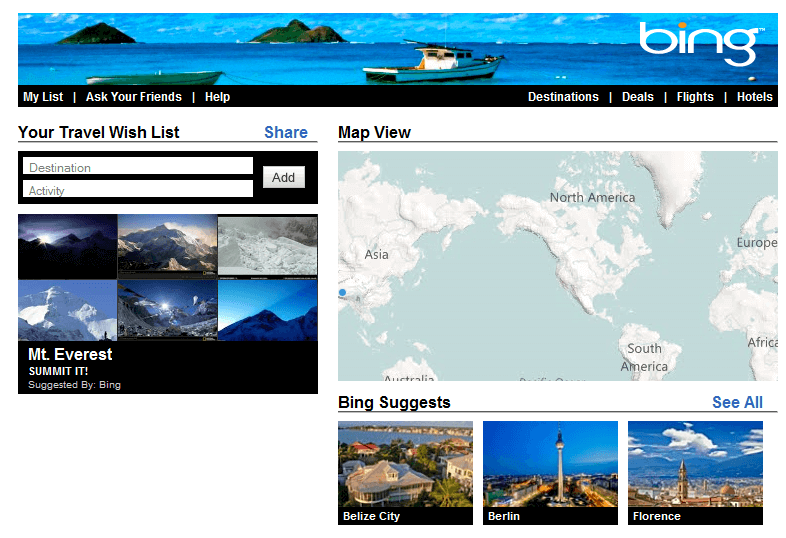 Which places are on your wish list?