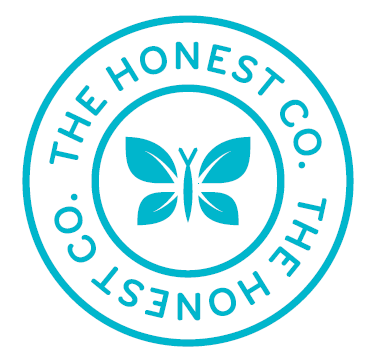 Co-founded by Jessica Alba, Christopher Gavigan, Sean Kane and Brian Lee, The Honest Company was started by parents that had become increasingly concerned about poorly regulated products made with questionable chemical ingredients. When they sought alternatives, they discovered other options to often be expensive, inaccessible, bland, or ineffective.
In response to this clear need for something better, they created The Honest Company to ensure that parents (or anyone for that matter!) could easily find non-toxic, eco-friendly products that are beautiful, affordable, and effective.
I was given some products to try, including hand sanitizer, body wash and moisturizing balm (similar in texture to Vaseline). Since I have extremely dry skin, especially my fingers and cuticles, I sampled the balm first. If you're on the hunt for natural skincare products, this is a must-try. It has a very potent "clean" feeling, as I rub it on my hands, different from more "bulky" alternatives.
The most noticeable feature of it, and the other products as well, is the smell; or, rather, the lack there of. While most lotions and similar items have a distinct aroma the second you open them, these products are virtually scentless, from afar. When you sniff them up close, however, you're able to immediately sense their natural qualities. "Nature" is the only word that comes to mind, when asked to describe the scent. It's refreshing to know that the moisturizer I'm using isn't full of who-knows-what kind of chemicals.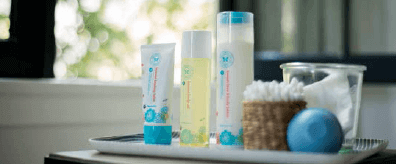 The eco-friendly brand is also making their way into hotels, and their first hotel partnership is with the Montage Laguna Beach, a luxury oceanfront resort in Orange County, California. Montage now offers a complete family essential amenity kit for families that request cribs.
In addition to skincare items, the company offers eco-friendly diapers, wipers, household cleaning products, swim diapers and more   – all safe for use for parents and their children. Guests will also receive a $10 code to use off their first order at Honest.com and complimentary diapers and swim diapers are available upon request.
The Honest Company's ultimate goal is to redefine the "family brand." They aim to simplify people's lives and inspire delight in the everyday through exceptional products and services that promote beauty, community, health, and happiness.
They place a large emphasis on family, and their motto is: "Together, we can make it better."
From diapers and wipes to cleaning and body care products, you can find everything exclusively at Honest.com. A portion of every dollar The Honest Company earns goes to their non-profit partner, Baby2Baby. This worthy non-profit supplies local families in need with essential baby gear and clothing for children up to age 12.
Shop natural for a good cause! Which Honest Company product would you most like to try?