Avid social media users may have noticed the increasing number of sponsored posts on the sidebars of Facebook and LinkedIn or on their newsfeed on Twitter and Instagram.
According to an article on Entrepreneur.com, sponsored social is ranked first among channels for overall effectiveness.
Sponsored social beat celebrity marketing, experimental marketing, and even television advertising.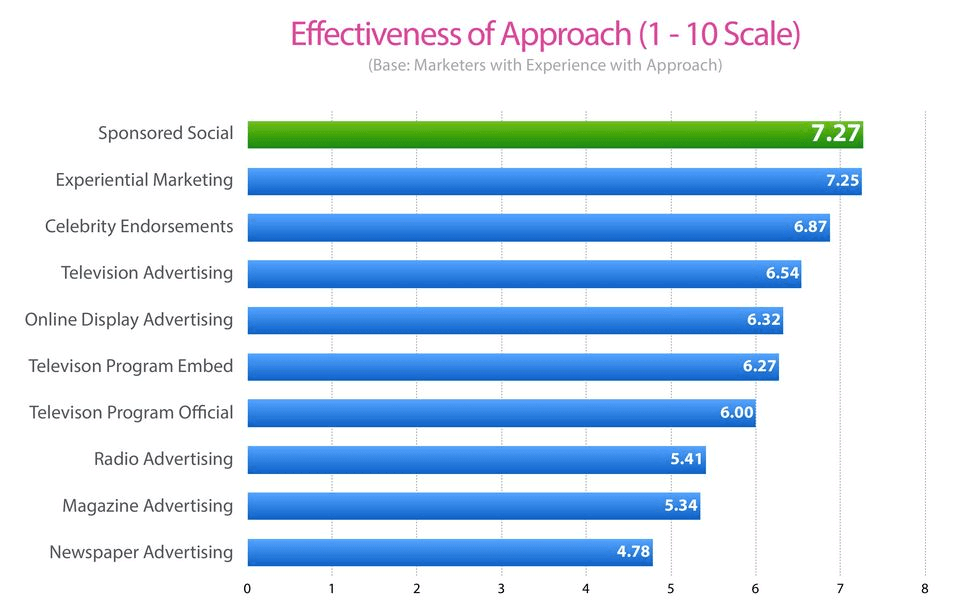 This marketing technique allows business's to display sponsored messages within certain groups of users, allowing them to promote to target audiences.
However, this is not a simple task; there are many things to consider when using the sponsored social approach.
Consider Twitter, for example, as a channel businesses use to promote products. Twitter is used worldwide and has millions of tweets going through newsfeeds everyday.
If you want your product to stand out, something more than everyday posts should be implemented.
Twitter allows businesses to have promoted accounts, promoted tweets, and even promoted trends.
Through these, a business can increase attention by users, raises the number of followers, and increase the number of clicks to respective websites.
As shown below, Twitter offers companies the option to promote their tweets or promote their account.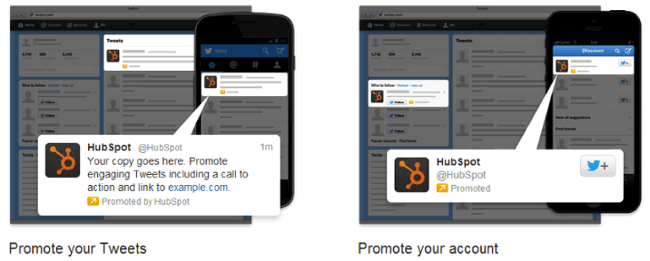 LinkedIn is also a company that offers the sponsored social approach for companies trying to engage with their target audiences to connect and build relationships.
According to a LinkedIn case study, HubSpot, a marketing software platform that helps companies attract visitors, recently received high-quality leads with the sponsored updates in LinkedIn feed.
In order to engage marketing professionals in small-medium sized businesses, LinkedIn provided the right professional context for HubSpot to connect with marketers.
These sponsored updates displayed relevant content in members' LinkedIn feed, promoting their top-performing offers in a professional context.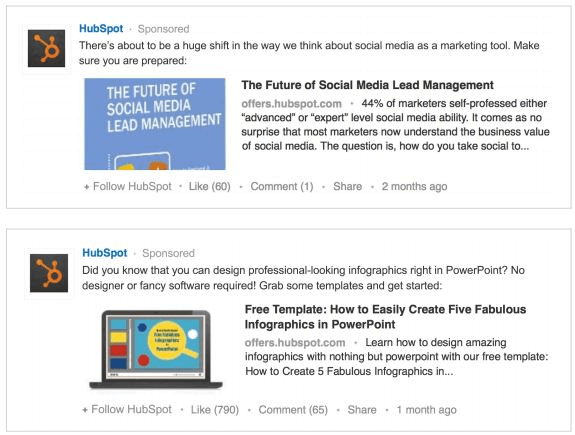 The sponsored updates on LinkedIn has been one of the most successful campaigns for HubSpot, resulting in 400% more leads within their target audience than lead generation efforts on other platforms and one of the largest paid lead generators during the duration of the campaign.
As stated by Mike Volpe, CMO of HubSpot:
"LinkedIn's Sponsored Updates are the perfect marriage between its professional audience and our promotional content. This tool doesn't just deliver leads – it brings us quality prospects in our target business-to-business market, at a cost per lead that makes sense for our business."
Sponsored social allows businesses to customize their outcomes, meaning they can choose options that result in more followers or options that generate more revenue on their website.
Additionally, the success of these sponsored ads can be measured through an analytics dashboard that measures tweets, retweets, clicks, and follows.
This allows the business to see consumer preferences and gives information to modify the businesses target audience.
Brands have been spending more and more money on sponsored social. Is sponsored social something that can benefit your business?