Five weeks after its announcement, Treovi, the no-commissions online hotel reservation system, is now open for hotel registrations. The site will be open for consumers to begin booking on August 6.
Treovi is a hotel reservations service, conceived by industry insiders, establishing a fair sales model between hotels and their customers.
The goal is for hotels to have the freedom to configure, list and sell rooms without the hotelier or the customer ever having to pay a fee. This will provide an escape from the commissions model, delivering unrestricted online exposure to millions of hotels across the world.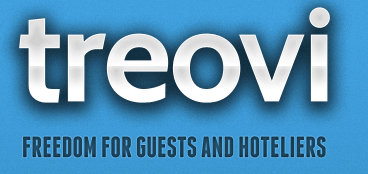 Hoteliers can register, upload their inventory and set up hotel profiles on Treovi, completely free of charge. Once a hotel's unique entry is approved, the hotelier then has access to an administration panel where the manager can fill out all the necessary hotel information. This includes hotel description, uploading photos, and setting up room and rate types.
Each registered hotel will have its own online profile with a custom URL that the hotel manager can choose. Although the search feature is coming soon, guests will be able to check availabity and reserve hotel rooms directly from their favorite hotel's profile page.
"It is a soft launch, and still in beta, as we are currenlty improving quite a lot of things in order to deliver an outstanding experience to both guests and hoteliers. As the summer season is here, we wanted to provide hoteliers with a nice tool to start receiving non-commissioned reservations as soon as possible." says Tom, one of the people behind Treovi.
They are also developing optional supplementary services for hoteliers, creating a revenue stream designed to support their infrastructure and help establish the concept of sales freedom as accepted practice across the hotel industry. Their promise is that their services will never impact the core functionality of Treovi's free reservations system, and will always remain optional for all hotels.
Supplementary services will also be developed with close consideration to feedback from registered hoteliers, and introduced only once each service is individually perfected.
Meanwhile, they will spread and nurture the concept of sales freedom for hotels across the globe, laying the foundations for a long-awaited and vital advancement in the industry.
What do you think of a fee-free booking engine?