Special events are a major revenue and profit driver for hotels.  Special events increase occupancy, increase revenue from ancillary services and increase food and alcohol sales.
However, the event planning industry has been commoditized. Everything they can do, hotels can also do independently. Owners have already invested heavily and won't invest in anymore luxury services.
Recently, hotels have began looking at registry systems. Let's think about the wedding market in general: Twenty years ago people got married in their early 20s. Now, people get married in their early 30s.  When you're in your early 30s, you most likely already have everything you need in terms of household goods.  If you want a certain blender, you go buy it.
But, what's the one thing everyone does once they get engaged?  They still go register for more household goods!
Meanwhile, there are huge wedding costs the bride and groom are responsible for covering. How many times do possible venues receive emails similar to this: "We love your venue and all of the services you provide, but you are outside of our budget"?
A registry for weddings eliminates this possibility. Because the bride creates a registry for her ceremony rather than material items the couple doesn't really need.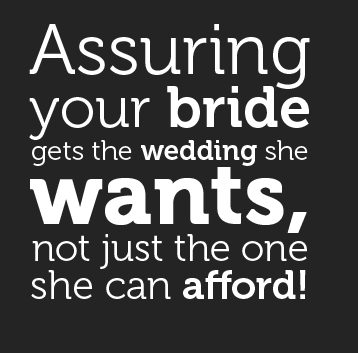 They then state in invitations, emails, social media channels: "We are registered at ABC Resort."
This has a positive brand marketing effect for selected venue. All of the wedding guests are perusing that site's products and services their own website.
Even better, the bride and groom are doing the marketing and promoting for the venue! No more paying for costly advertising!
Having a registry isn't a cure-all, but it is a tool you can use to increase your marketing and sales efforts while reducing your advertising spending.
—
This post was contributed by Jimmy Moncrief. Jimmy is a co-founder of Ciderr, a web-application that let's wedding vendors create wedding registries. Social Hospitality readers will receive a free month of our Hard Ciderr plan ($100 value). Use discount code: socialhospitality