To add an element of culture and art to the debut of their new beverage, Starbucks took to San Diego to share this exciting new dessert drink with customers.
Beginning January 3, San Diego Starbucks locations unveiled the new Caramel Flan Latte, an espresso beverage inspired by the traditional and much loved dessert, flan. The limited-time, handcrafted espresso beverage is still available in San Diego stores through through March 4.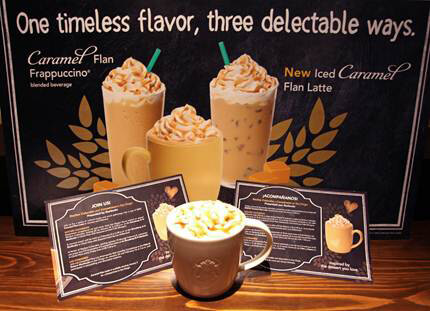 The new Caramel Flan Latte adds a delicious twist to the traditional dessert by combining Starbucks® signature Espresso Roast, freshly-steamed milk, and rich flan syrup, topped with caramel whipped cream and a soft layer of sugary, caramel flan drizzle.
Customers have the option of enjoying the Starbucks® Caramel Flan Latte either Hot, Iced or as a Frappuccino® blended beverage, making it perfect for every occasion.
To celebrate the launch, Starbucks held a special taste event, along with a series of cultural events for the Southern California community during the months of January and February including Noches Culturales (Cultural Nights) and social gatherings by Las Comadres Para Las Americas.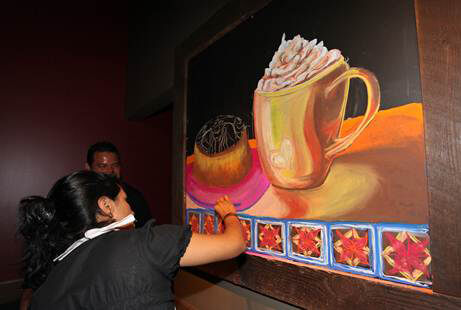 For the Caramel Flan Latte taste event, customers were encouraged to bring friends and family to their nearest participating Starbucks to share moments of togetherness, and experience a bit of their culture and tradition. The event was held at the beginning of the month, during merienda time between 2 and 4pm, and customers were able to try a special 2 fl. oz. sample of the Caramel Flan Latte.
The Noches Culturales (Cultural Nights) highlighted music and art in the San Diego community, and kicked off on January 18 with an art exhibition by Fabi Munguia, then closed on February 8 with a wrap event featuring a performance by Los Hollywood. In addition, Starbucks joined forces with Las Comadres de Las Americas to hold two Comadrazo discussion sessions in January and February.
"We're always looking for ways to bring unique offerings and in-store experiences that will enhance the customer experience," said Gretchen Turner, regional director, Starbucks Coffee Company. "We are excited to offer the delicious and time limited Caramel Flan Latte to our San Diego customers."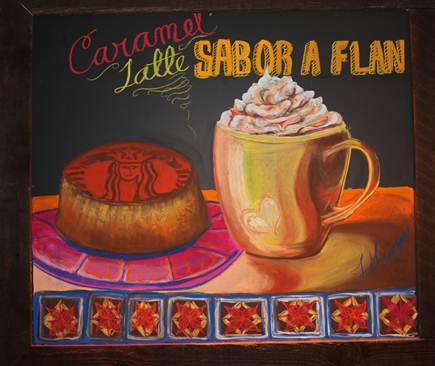 The innovative coffee company took opportunity to encourage their consumers to celebrate culture and tradition, in addition to a new beverage. This was a great way to get the community involved and stimulate buzz about a brand and new product.
Which unique dessert flavor should Starbucks sample next?