In the bustling global economy, there are many different paths to the top. If your goal is to make more money annually than some entire countries, an MBA is certainly not the only way to do it. The hotel and lodging industry is lucrative enough to have created some of the heaviest financial hitters the world has ever seen.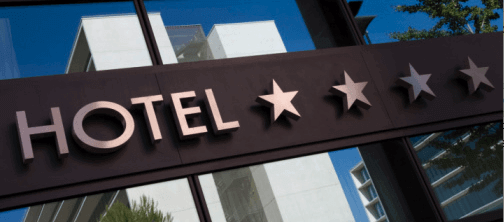 Here are five of the richest hotel owners:
1. Sheldon Adelson
With a net worth of $21.8 billion, Sheldon Adelson is the 12th wealthiest American and the 24th richest man on Earth. Adelson's wealth originally came from his development of COMDEX, a computer exposition held from 1979 to 2003. COMDEX was the premier computer trade show in the '80s and '90s and one of the largest trade shows in the world. Adelson used his earnings to buy Las Vegas' Sands Hotel and Casino in 1988. He and his partners purchased the former Rat Pack haunt to stimulate the exhibition industry in the city, and they built the Sands Expo and Convention Center in 1989. An expansion project for the center was announced in 2008, and it includes a second expo building with two million square feet of space.
Adelson's honeymoon to Venice in 1991 inspired him to raze the Sands Hotel and replace it with the Venetian, a mega-resort with more than 4,000 suites, 18 restaurants, and canals complete with gondolas. The Sands Corporation now operates Vegas-style resorts and casinos in Asian countries like China and Singapore and is currently planning a EuroVegas project in Spain.
2. Donald Trump
Donald Trump got his start in the real estate industry by working for his father at Elizabeth Trump and Son, a middle-class rental company in New York City. While still in his 20s, Trump used a $500,000 investment to add over a million dollars in value to a foreclosed apartment complex in Cincinnati, Ohio. He quickly moved on to larger building projects and was applauded for his use of attractively designed architecture. The Trumpster later set his sights on the hotel industry, and he reopened New York's Commodore Hotel as the Grand Hyatt New York in 1980. He continued to build hotels in America and internationally, and some of his most successful projects bear his name. Trump World Tower, a 72-story residential skyscraper located across from the United Nations Headquarters, was completed in 2001. Trump is currently worth more than $3 billion and is developing multiple hotel projects worldwide.
3. William Barron Hilton
He may be cursed with an embarrassing granddaughter, but William Barron Hilton also has $2.5 billion to his name. Hilton was born in Dallas, Texas, to Conrad Nicholson Hilton, the owner of the international hotel chain Hilton Hotels. He began his career as a humble elevator operator at the El Paso Hilton and became the president of the company less than 15 years later. Not content to rest on the work of his forebears, Hilton made his family's company the third largest lodging business in the world by the late 1990s. Much of this success was due to Barron Hilton's addition of gambling to the chain with the Las Vegas Hilton. He also helped organize a $26 billion merger with a financial services company called the Blackstone Group in 2007. Hilton Hotels & Resorts is currently worth a staggering $8.7 billion.
4. Phillip Ruffin
A Kansas native and college dropout, Phillip Ruffin started his career in the convenience store industry. His pioneering implementation of self-serve gasoline in the state allowed him to open a chain of 60 stores. In 1987, Ruffin used the earnings from these convenience stores to purchase a Marriott hotel in Wichita. In the mid-1990s, he leased his convenience stores and bought more hotels as well as the Crystal Palace casino resort in the Bahamas. Ruffin's hotel division now operates 13 hotels, and his net worth has grown to $2.5 billion. Being one of the wealthiest hotel moguls in the world certainly has its perks, and Ruffin married a 26-year-old Miss Ukraine winner in 2008.
5. Ty Warner
Ty Warner may be best known for generating the countless Beanie Babies currently piled up in basements and attics across the world, but much of his current wealth comes from the real estate industry. When the Beanie Baby craze reached full force in the 1990s, Ty Inc. was making $700 million a year in profits. Warner used his substantial earnings to invest in hotels, purchasing the Four Seasons Hotel in New York for $275 million. The hotel's Ty Warner Penthouse Suite costs an incredible $41,836 each night, making it one of the most expensive hotel rooms in the world. He now owns hotels and resorts in California, Hawaii, Mexico, and Florida. His wealth is estimated at a cool $2.4 million.
—
This post was contributed by Scott Kaufman. Scott works in education where we writes frequently about hospitality. His work has been featured on Concordia University Online and several other major universities.