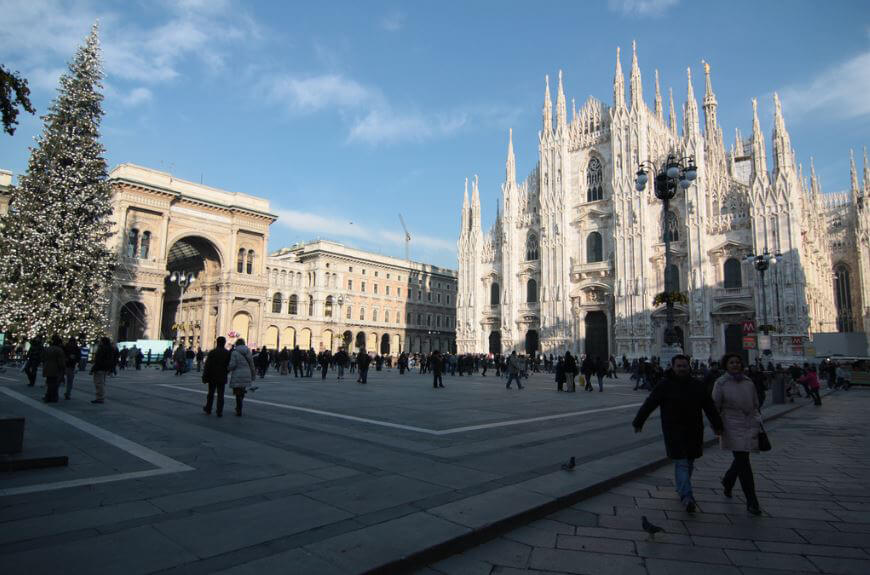 With the run up to Christmas in full swing, European destinations are entering one of the busiest periods of the calendar. Cities like Milan, Vienna and Madrid are desperate to attract the hoards of tourists looking to shop, eat and drink on a Continental city break as the months grow colder.
So how has Europe been branding itself, ahead of the winter season? Let's take a look at three of the biggest winter hotspots in Europe and how they're faring in terms of online marketing and social media…
Milan
Weekend breaks to Milan are always enticing, what with all the huge fashion greats conglomerated in one place. But it's not the fashion tourism that's enticing those looking for a trip to Milan this winter. For a number of years, Milan has been trying to shed the 'business travel' connections in favour of a reputation as an all-round holiday destination.
And thanks to Milano è Turismo, the Facebook page for the Milan Tourist Board, visitors this year are being tempted with an events programme featuring outdoor acrobatics, the international toy fair 'G! Come Giocare' and a rare document by the hand of one Leonardo Da Vinci on display at the Castello Sforzesco.
With the much-anticipated Social Media Week program here in February 2014, the city is certainly getting to grips with what new media can do for its all-important designer image.
Madrid
Madrid ranks as the third best city for good prices on luxury items, so it's no surprise it becomes a magnet for shopping tourism at this time of year. This year, Madrid has been keen to stress its ongoing dedication and success when it comes to the tourism industry, fighting against panic reports in the media about Spanish recession woes.
However, reports suggest that branding has not been as strong as it could have been for this Spanish city, particularly compared to Barcelona, which enjoyed success with its Digital Tourism Innovation Campus last year and has just finished hosting this year's event.
In fact, Madrid saw a drop in incoming visitors this August, while the rest of the country received a welcomed rise in numbers. However, the city mayor Ana Botella has announced plans are in the pipeline for boosting Madrid's prospects across various media channels, so it may be a case of watch this space…
Vienna
With its festive markets and Strauss tours, Vienna is an ideal winter break destination and it knows it. Over the past few years, the Vienna Tourist Board has been strategic in its social media dealings, creating a 'Social Media Newsroom' in 2012, which gathered content from various media channels into one innovative website, which features multimedia and RSS feeds.
With 13 different language versions, and adaptive layout for mobile and other devices, and plans to integrate content from sites like FourSquare in the future, Vienna seems to be on the ball when it comes to self-promotion.
So it seems there's still a slightly uneven success rate when it comes to destination branding in Europe, although other cities such as Paris continue to set a good example with its dedicated social media platform 'Travelshake.com' and linked Twitter feed.
As everyone in the hospitality and travel industry should know, social is the way forward for inbound marketing, so cities like Madrid would be wise to take heed from those out in front.
—
This article was contributed by Terri Johnson. Terri is a journalist and writer with a back catalogue of travel articles from around Europe and beyond. She is currently based in Milan.
Image by Italy Chronicles Photos and Robert Arno, used under Creative Comms license.