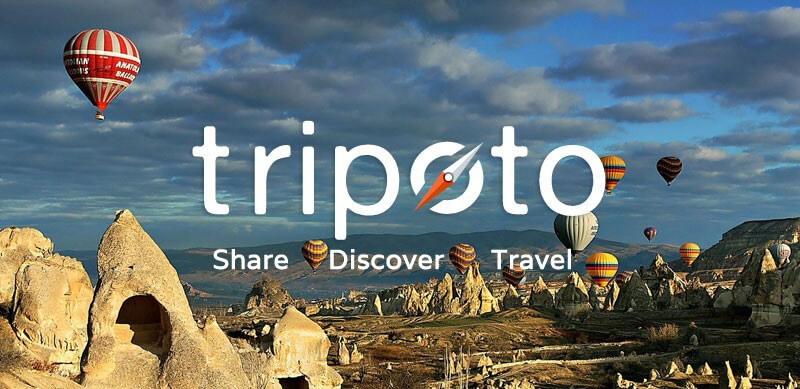 While there are many different social travel startups that have emerged the past few years, Tripoto has taken a crowdsourced approach to creating itineraries and also focuses on providing the best tools for travel bloggers to create those itineraries.
People can write their travel stories in a structured format – trip summary, type (nature, backpacker etc), cost, duration, detailed itinerary, and pictures. Users can also send messages to the author of a travel story. This way, the author becomes a tour guide as well.
Started by Anirudh Gupta (ex-founder of NotionInk and was an EIR at Rocket Internet) and Michael Lyngdoh (ex-founder of Helios Suntrough operations), the travel site has 100+ high quality travel itineraries from around the world and attracted celebrity early adopters like Baichung Bhutia.
"Tripoto was founded after listening to stories of thousands of travellers," explained Gupta. "We realized that these amazing travel stories need to be brought together on a single platform for easy search and discovery. We wanted to make it easy for people to share their stories and more importantly present these stories in a way that other travellers can use them."
While many sites focus primarily on commercial destinations and exclude lesser known regions, the Tripoto team aims to map every single destination and get credible information about it from real travelers.
"People's desire to travel to offbeat places has increased exponentially in India and they are no longer satisfied with the usual 'Agra tours' or 'Golden Triangle' tours. They are constantly looking for inspiring experiences," says Gupta.
Tripoto is useful for travelers as, instead of searching for information across multiple blogs and spot based recommendations, a Tripoto use can scour thoroughly details itineraries of fellow travelers, experts and guides.
Users can filter searches based on personality type, interests, duration and cost. If they really like a trip, they can even connect with the traveler that created it to learn more from his/her first-hand experience.
Similarly, for travel bloggers and sharers, Tripoto leverages technology to provide tools that enable sharing of itineraries and stories in an easy and beautiful way (either privately or publicly).
Tripoto also serves as a platform wherein travelers can create a beautiful travel portfolio, expand their reach and build their personal brand.
Would you use a platform like Tripoto to plan your travel itinerary?