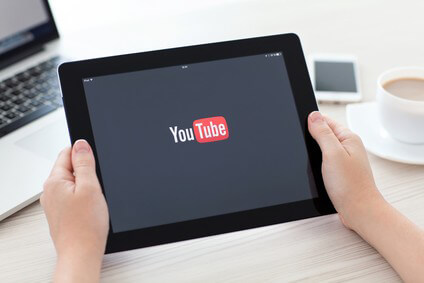 The 2012 Market Metrix Hospitality Index found that location was the most important factor for travelers when deciding on a hotel to stay in. It's easy for ad executives to write on a brochure or webpage that their property is located in sunny Phoenix to attract travelers from the Midwest and Northeast during the winter months. But showing time-lapsed video of a desert sunrise or kids playing in an outdoor pool on Christmas Day would close the deal instantly.
A 2013 survey by video advertising firm BrightRoll found that 75 percent of marketing executives believe online video marketing is more or equally effective than television advertising. 91 percent said the same of video compared to display ads. Despite these results, only $4.14 billion was spend producing and disseminating online video ads in 2013, while television marketing racked in $66 billion, according to an analysis by eMarketer.
Hotels can use YouTube to both increase sales and market their brand to nearly one billion unique users who visit the video sharing platform every month. Here are three tips for marketing executives starting their YouTube campaigns from scratch.
Video Tours
Hospitality marketing firm Lodging Interactive found in a survey earlier this year that prospective customers are 67 percent more likely to book a room after viewing a virtual tour. But DJ Vallauri, president of the company, said in a press release that video saturation means marketing executives must create compelling, entertaining and informative content to make their productions stand out and turn prospects into paying customers.
One way to capture the full attention of viewers is using 360-degree panoramic shots. These types of videos used to require expensive equipment and hours of editing. But today they can be filmed from smartphone cameras with simple attachments or an app. These wide-angled views are shot from the middle of the room and circle around showing everything from the bed to the bathroom entrance.
The basic concept for creating panoramic videos is taking several overlapping shots and splicing them together. You could also hire a freelance videographer from a site like Elance or Odesk if you're not comfortable shooting the footage yourself.
Keywords & Titles
A great video production will be useless if prospective customers cannot find it. Of course all finished productions will be embedded on your website. But customers visiting your city in the coming weeks may simply take to YouTube and search for tours of rooms by location. That is why keywords are so important.
Use Google Keyword Planner to determine how you should title videos. This tool compiles historical data to determine the effectiveness of certain words when queried in search engines. Additional tags should include the city and state, along with your brand name, street and zip code.
Make your video descriptions as detailed as possible. If the video shows a suite as opposed to a single room, make sure that is clearly articulated. Talk about room service, media options, and shuttle service as necessary. The description should also include links to your website and social media channels, along with a phone number to call directly. Reply to comments left by customers as necessary, particularly negative ones. This shows your hotel cares what customers think and will only increase the chances that leads actually book a room.
Just In Case
YouTube is reliable and powered by the Internet's most influential search engine, Google. But all of your work should still be backed up and ready for re-publishing in the event your channel is interrupted for whatever reason. Use a cloud backup service to make your files accessible to the entire team at a moments notice. Upload your finished videos to other platforms as well like Flickr and Veoh to maximize search engine optimization.
Cisco estimates that nearly 80 percent of all Internet traffic will be in the form of video by 2018. It behooves business-savvy hoteliers to incorporate video into their overall marketing campaigns sooner rather than later.