It's hard to believe 2014 is almost over! We're into the winter season and all our favorite stores and venues are inundated with holiday swag and music, the air is filled with the aromas of holiday beverages, and we are all looking forward to a few short work weeks at the end of December!
As the holiday season approaches, the hospitality industry is taking to social media with a variety of interesting themed campaigns.
Last year, a video surrounding WestJet Airlines' coordinating and executing a Night Before Christmas campaign was making the rounds throughout the web and was able to gain legs primarily through the viral nature of social media sharing.
The WestJet Christmas surprise literally gifted travelers with their Christmas wishes and there was much to be taken away from this initiative.
They had hoped their video might amass 200,000. As of the end of the 2013 holiday season, it'd acquired 14 million views. And now, a year later, it's at over 36 million.
We haven't seen anything of WestJet caliber yet this year, but there are several others setting good examples, too.
Here are some of the unique social media holiday marketing campaigns by brands in the hospitality industry.
Trump International Beach Resort in Miami just wrapped up their annual holiday recipe contest.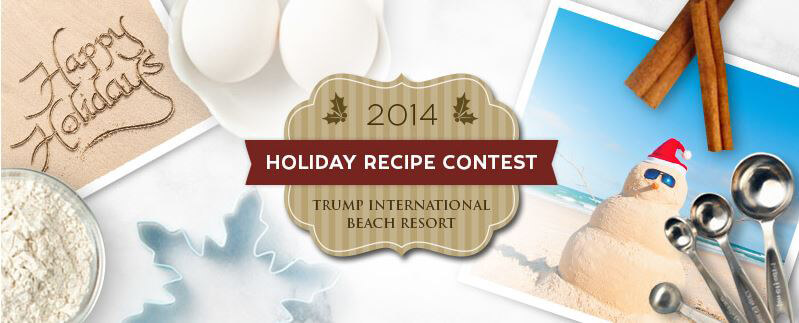 Running from early October through early November, the Miami resort encouraged users to submit their own original holiday recipe in numerous categories for the chance to win the ultimate family vacation.
Click here for additional examples and full article originally written for Maximize Social Business.