If you are in the hospitality industry, you might be looking for ways to entice more customers into your business or to keep your current customers happy.
The acrylic Smartphone Coasters can provide a unique opportunity for the increasingly-mobile world.
These coasters are convenient, stylish, and made of quality materials so they will last a long time.
Hotels like The Ritz-Carlton and Marriott have added Smartphone Coasters to their bars, restaurants, and lounges.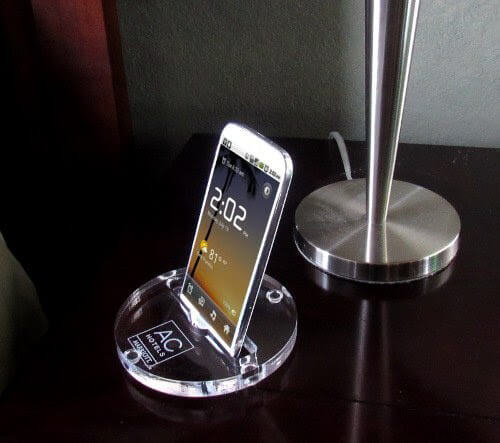 Ways to Use the Smartphone Coasters
The first thing to understand is how exactly you can use these Smartphone Coasters.
The coasters themselves are great because they allow people to place their smartphone right in the coaster, keeping the phone upright.
It helps to keep the phone off a table or countertop where it might get damaged.
Here are some ways to use the coasters in different parts of the hospitality industry:
Restaurants and Bars
In your restaurant or bar, you can use these coasters both at the bar and at the tables.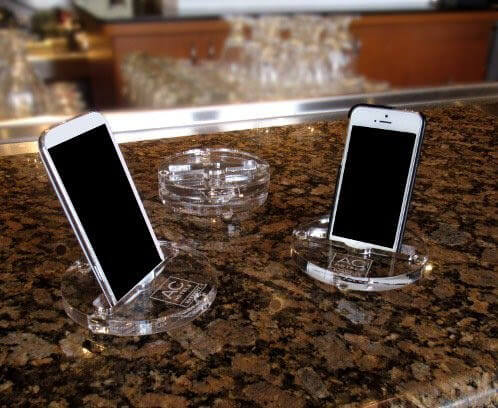 Provide coasters at the bar so that your customers can put their smartphone in the Coaster, keeping them from getting wet from that bar counter.
You can also place them on tables in the dining area for the same purpose.
Hotels
In hotels, there are a few options for using the coasters.
First, you can put a coaster in each of the guest rooms, giving your guests the option of using it at their leisure.
Another option is to have them placed in your business center if you have one, where guests can have their phone handy while using the business center computer.
Why You Should Choose the Clear Acrylic Coasters
The reason these acrylic Smartphone Coasters are a good option for the hospitality industry is because of their sleek look.
They are made of translucent vinyl material, giving them the appearance of an Apple store.
These are especially beneficial in a high-end restaurant or bar, adding to the décor of the establishment instead of taking away from it.
There are also similar tablet holders that can be used in your restaurant, bar, or hotel.
Choose these to provide your guests with a place to hold their tablets while waiting for their dinner to be ready or while sitting in the lobby of your hotel.
Company name or logo can be engraved on the clear acrylic surface, ensuring the most prominent position.
Minimum orders for custom logos start as low as 75 units with prices ranging from $5.95 to $4.95 each, depending on quantity.