Facebook is one of the most powerful social media channels for business. With 74% of U.S adults using it every day, it has a higher number of shares of daily visitors than Instagram (63%) and Snapchat (61%).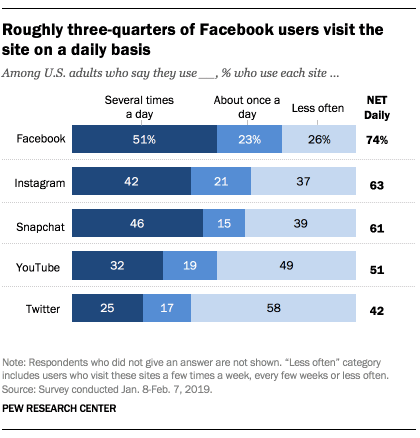 Facebook is the best way to gain access to a massive number of potential customers across the world. It is the best way to reach people in your community.
However, reaching customers on this platform is not an easy task. The organic reach of your business page swings between low and high consistently, making you feel overwhelmed. Luckily, Facebook offers a few golden opportunities for small businesses. One of those opportunities is Facebook groups.
If you have not utilized this feature for your small business, then there is no better time than today to learn about it. If you already dived into Facebook groups, the tips specified in this article will help you take your groups to the next level.
How to Use Facebook Groups for Small Business Marketing
A Facebook group might seem like any other social network on the surface. But in reality, it is one of the most powerful tools for businesses of all sizes. Customers can learn more about your brand personality, form a lifetime bond with you, and thereby help you reap the benefits of placing all your ardent followers in a single space.
Here are some ways to use your group to benefit your business:
·      Learning Platform
"Social learning" and "watch party" are two primary applications that can add real value to your Facebook group. You could offer a digital course on how to stay connected with the prospects in light of COVID19, or live stream of an interview with your company's top business leaders. These content types encourage repeat visits to your page.
·      Gain Group Insights
The more the data you assess, the more effective your social media marketing will be. Notably, Facebook groups are often filled with a massive collection of follower's data. When used appropriately, this can be transformed into a valuable asset.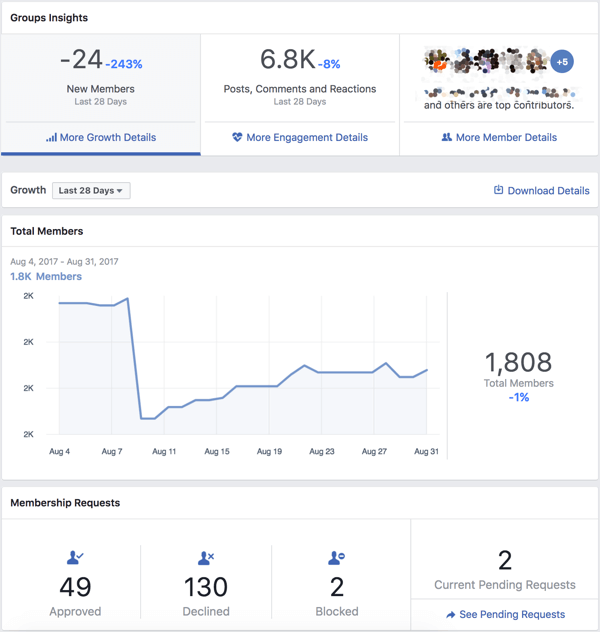 Here, you will find analytics on group membership, growth, and engagement rate. This information is sufficient to plan out your future marketing campaigns.
·      Personal Connection
Facebook groups are not just about you or your brand. They are also about the bond formed between the customers themselves while sharing their views or commenting on your posts. And, this bond is an excellent start for any small business. The positiveness that emerges from a human relationship can bring goodwill for your brand, and build an effective platform for new members.
·      Customer Support Community
Apart from social listening or data analysis, small businesses can also utilize the Facebook group as a customer support community and a feedback forum. Ask people how they feel about your new or upcoming product. Similarly, be available 24/7 to answer their questions in the group.
The Facebook group offers a significant opportunity for businesses to engage as humans. Through responding to your audience and building a connection, you can learn more about your prospective clients. However, to generate exposure and boost brand awareness among your followers, it is essential to follow specific strategies.
To help you out, we have curated a few of the tried-and-tested approaches below.
Best Facebook Marketing Approaches for Small Businesses
1.     Create a Set of Rules for Members
If you want to retain your audience and increase your social media following, it is essential to keep everything in order. Setting some group rules is an excellent way to begin. Facebook has pre-populated rules in the "rules" section, including 'no hate speech' and 'no spam.' Besides that, you can also set up to 10 new rules in the "moderate group" setting.
The rules could be anything from "terms of service" or "be kind and treat every member with respect." But it must ensure everyone is on the same page about group expectations.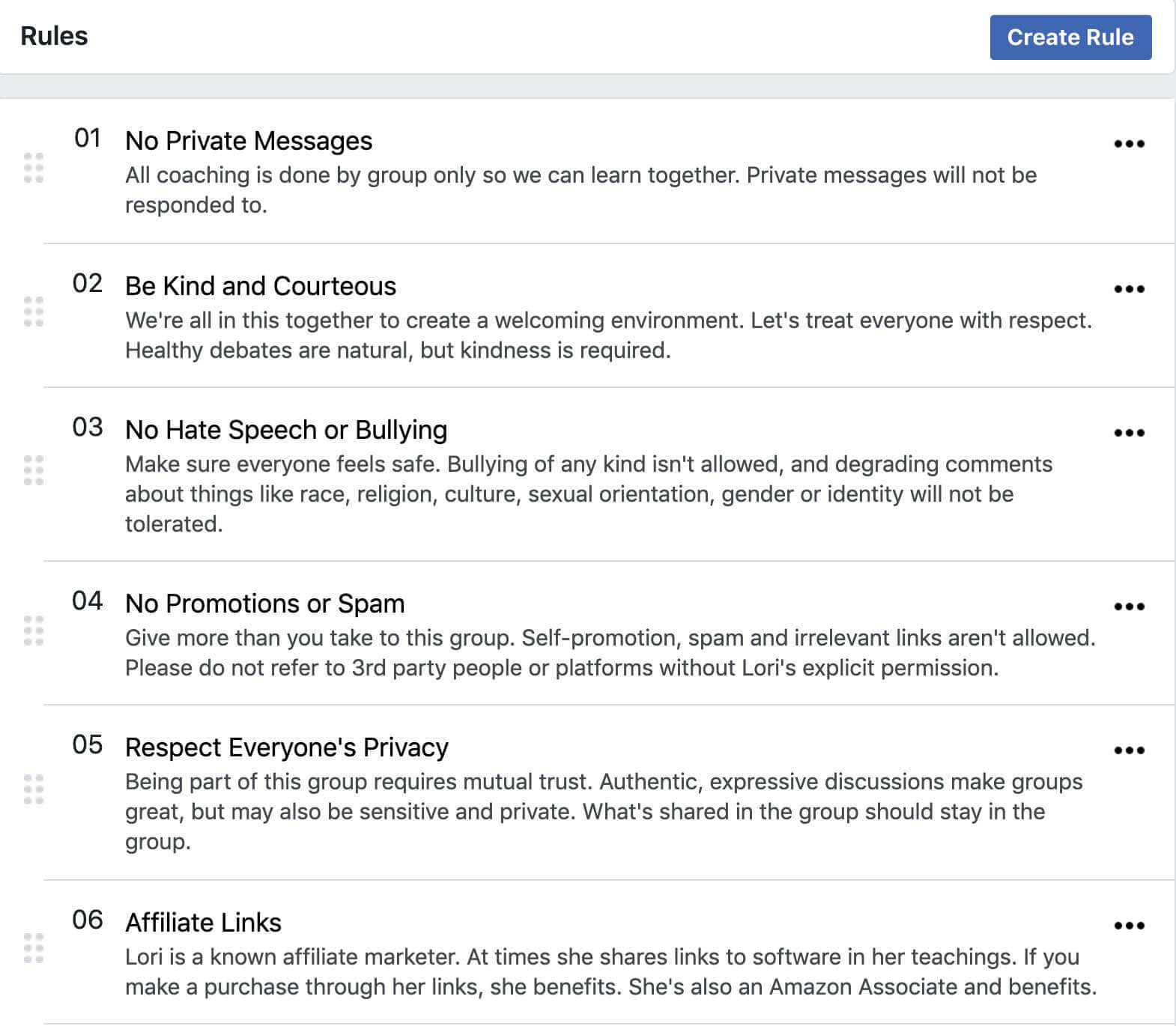 2.     Post Regularly to Keep Audience Engaged
Consistency is a vital element to increase social media engagement and build relationships on any social media platform. Create a weekly reminder to ask open-ended questions or create polls to get your members to engage with your brand. Some automation tools will make this task easier. You can easily schedule your group posts, or thank the customer for their answers automatically.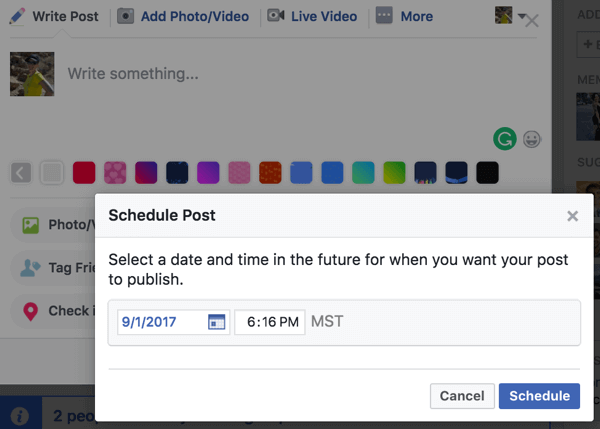 By using such management tools, you don't have to worry about welcoming new members. The tools will reiterate welcome messages whenever a new person joins the group, and point them towards the rules or resources that the rest of the members actively use.
3.     Build Exclusive Content for Each Group
Aside from assigning the rules or posting regularly, one has to create exclusive content for the group to keep the member's attention. And these exclusive content need not be complicated. Instead, it could merely be a:
Group-only discount
Group-only download
Exclusive Q&A or AMA
Live sessions in pandemic times
People will not join your group if you share the same content that has been posted on your regular Facebook page. Instead, creating separate groups for different content types and providing exclusive content gives them a reason to choose your group over competitors. Also, it makes them feel valuable by being a part of it.
Bella Vasta, a Facebook Groups expert and an author of The Four Types of Dogs Every Business Needs has multiple groups focused on the pet field. She also has a subscription group for mastermind clients. She offers unique content in each of these groups with an intension of engaging the followers.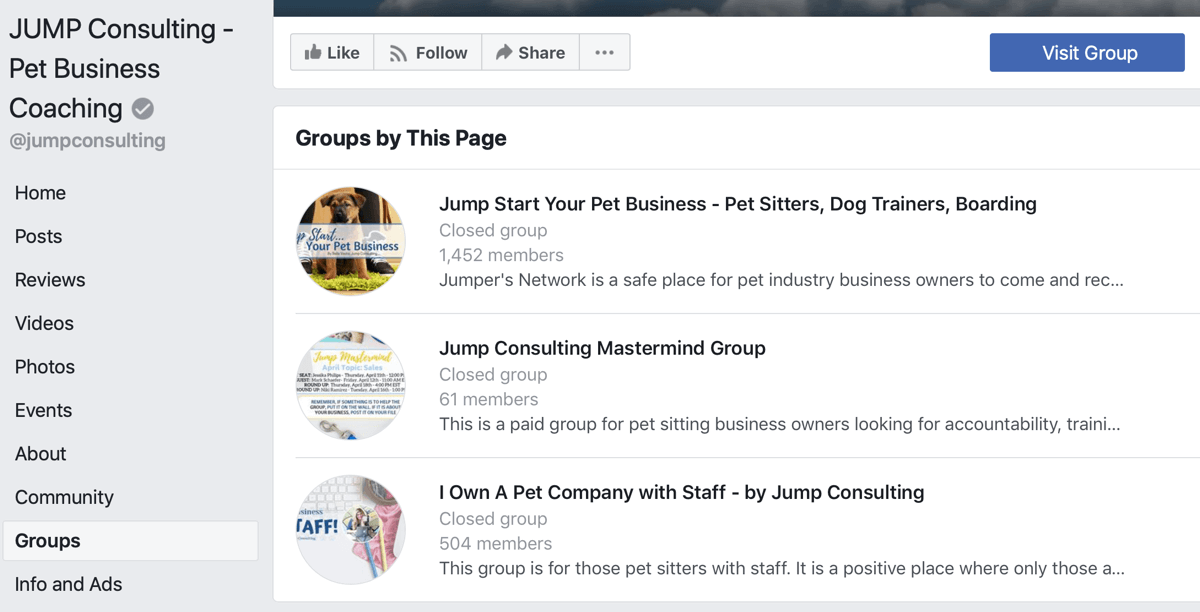 4.     Run Giveaways and Promotions
You can draw more attention to your Facebook group by running giveaways and promotions. For example, offer an exclusive prize to followers who retweet specific content, or use your designated brand hashtag on their page.
Before running any promotional giveaways, remember to stay informed about the latest trends in the market. People like trends and would like to stay abreast of the newest information.
Consider this promotional contest by Wishpond. The group admin utilizes built-in voting on entries to finalize the winner. Entrants are asked to share this post with their friends and family to receive the highest vote count.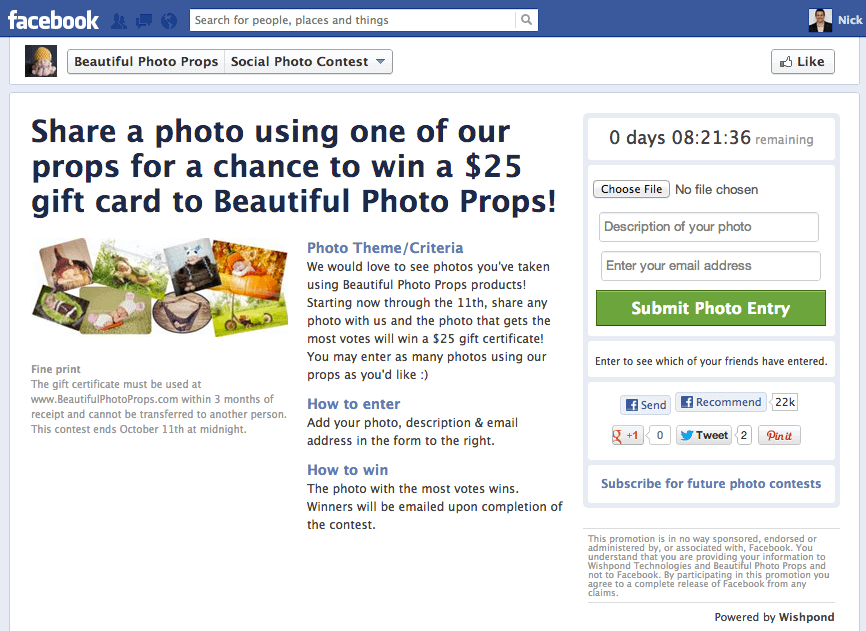 5.     Invite Members from Other Platforms
Does your small business have followers hanging out in other corners of the internet? Connect with your followers on LinkedIn, Instagram, Twitter, your website, or email database. Ask them to join your existing Facebook group. At the same time, though, it is important to invite only those who are happy to support you.
For some business owners, not all social media followers are paying customers. While they might follow your page for specific reasons, keep random fans out of the group. Focus only on those your group serves for the most benefit.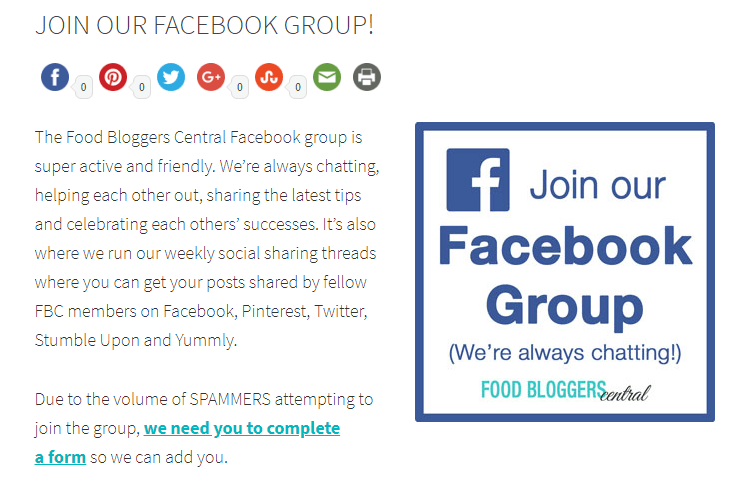 The Food Bloggers Central Facebook group is an active and friendly group. In the above example, the admin asks the food bloggers to join this group and help each other out.
Now it's your turn
Hopefully, the strategies and the benefits mentioned convinced you having a Facebook group is worth while. I cannot think of running a small business without utilizing this feature. For those readers who already own a group, I hope this article has motivated you to improve your performance.
Author Bio: Emily Johnson is a marketing consultant. Currently, she heads the marketing department at Blue Mail Media, a renowned B2B data solution company based out of Irving, Texas. Connect with her on twitter.