In the past year, the mobile food industry has soared to amazing heights. Almost every type of food imaginable can now be found in truck form. The food truck culture has been especially potent in Southern California.
Orange County launched its first-ever Foodie Fest at the Honda Center back in August. It hosted over 50 trucks and drew a crowd of 8,500. The OC Fairgrounds also featured 20+ trucks at their recent New Year's Eve Blockparty, further solidifying the draw of such a niche. Food truck events are a great way for these large recreation venues to garner some additional PR as well.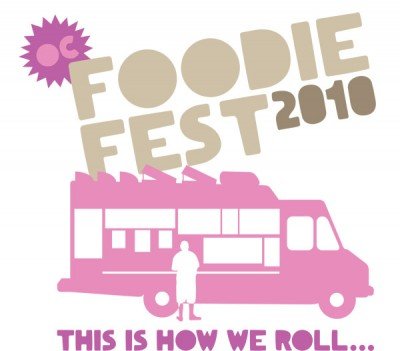 One reason food trucks have become so successful is that they are moderately easy to manage in comparison to physical dining venues. They don't require the same extent of staffing nor do their operators have to worry about paying rent. Their mobility allows them to reach customers of numerous destinations and subsequently word-of-mouth marketing is highly applicable.
The surge in food truck presence is no-doubt enhanced by the live accessibility to their whereabouts via Twitter and Facebook. The foodie crowd relies on these portals in knowing where their favorite trucks are going to be in the coming days and weeks. You'll rarely see a truck without their Twitter and Facebook information plastered along the side.
Technology, in general, also plays a large part in food truck success. I recently paid via credit card at a foodtruck through an app on their iPhone. Mobile Food News also recently posted an article about a new smart-phone app called "Mobile Meteor," an "application that works with a food truck's existing Twitter account: By sending a tweet with '#open' plus the truck's address, a map automatically appears on the business's mobile web site with a link to their location on Google maps."
Going to a foodtruck event, whether a regularly-held smaller scale one, or large one, has a much lighter feel than going to a sit-down restaurant. It's easy to mingle with lots of people in open areas of "fun" destinations: shopping centers, bowling alleys, etc. Plus, you can try out lots of different kinds of food, and it's usually pretty reasonably priced. Trucks can also be spotted in front of bars at night, which is brilliant mutual marketing as many bars only serve drinks, and now thirsty patrons (with tastebuds likely enhanced from consumption of aforementioned beverages) will have food to munch on, which will probably keep them around the area longer, likely to result in an increase in bar sales, too.
Where do you think the foodtruck phenomenon will go from here?