When you're getting ready to travel to a new destination, it's always a great idea to check out their visitor bureau website for thorough information on the city and its offerings.
A city that's doing a fantastic job of providing straightforward information is Tourism Vancouver. They have a comprehensive website with specific sub-sites for meeting planners, travel trade members, media, members and visitors.
Additionally, they're taking full advantage of social media:
Their Twitter account has over 14,000 followers
Their Facebook page has over 16,000 fans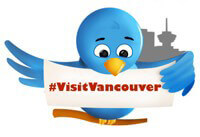 Their Flickr account has almost 5,000 images
They're also amidst a Twitter promotion to celebrate their 125th anniversary this year.  The "Why Visit Vancouver" contest encourages participants to:
1. Find a happy place to sit and think about Vancouver for a few minutes
2. Grab a pen and paper or log in to Twitter
3. Carefully compose a tweet about why Vancouver is a must-visit city
4. Include the hash-tag #VisitVancouver
They put a lot of thought into this, so much so to identify that after posting the #VisitVancouver hashtag, entrants will only have 125 remaining characters to express their thoughts.
The person selected as the winner will win a hotel stay at Four Seasons Vancouver plus dinner for two at Yew Restaurant and Bar.
To celebrate their birthday further, Tourism Vancouver has also summarized 125 Things to Do in Vancover which includes a diverse array of relaxing options.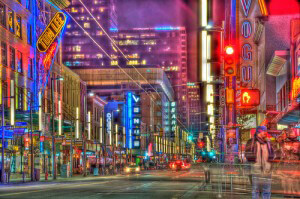 They also regularly run other contests that keep readers engaged such as their Vancouver Signage Challenge, and their new video blogger will be producing monthly videos for their blog. Additionally, they are working with local photographers to create stunning photo essays.
While many tourism bureaus take a more passive, behind-the-scenes approach to their marketing, Tourism Vancouver is doing an amazing job of being pro-active, engaging their potential visitors and, as Gary Vaynerchek put it, humanizing business.