I had the unique opportunity to tour the new Cosmopolitan Las Vegas hotel and meet with members of their marketing team.
Hotel Background/General Info
Before opening, they kept a relatively low profile, leaving a lot of speculation in the marketplace.
The hotel is built vertically (Manhattan style) rather than horizontally (Vegas style), meaning a person can access their room, the pool, meeting space, etc., all from the same elevator.
The property took five years to build from original construction to completion. It was originally intended to be condos.
Despite hiccups in management, etc., during the erection process, the name remained the same, "Cosmopolitan," which reflects "someone who's at home anywhere, likes to travel, is socially aware, likes food and drink, etc." It also signifies "the curious class" — digitally aware, fiscally aware, etc.
On March 15, 2010, they launched their website. In mid-June, they launched Twitter, then layered in Facebook, Foursquare and Flickr.
They never drove for numbers on these sites. Instead, they said, "let's engage our audience and tell them about us, the world around us and what we're interested in." They talked about a lot of stuff happening in Vegas as well as art, technology, culture…
There was no self-promotion, but instead giving people incite into the brand and what's happening in town. They never mention rates. It's not a sell.
Free wifi everywhere.
Focus on Art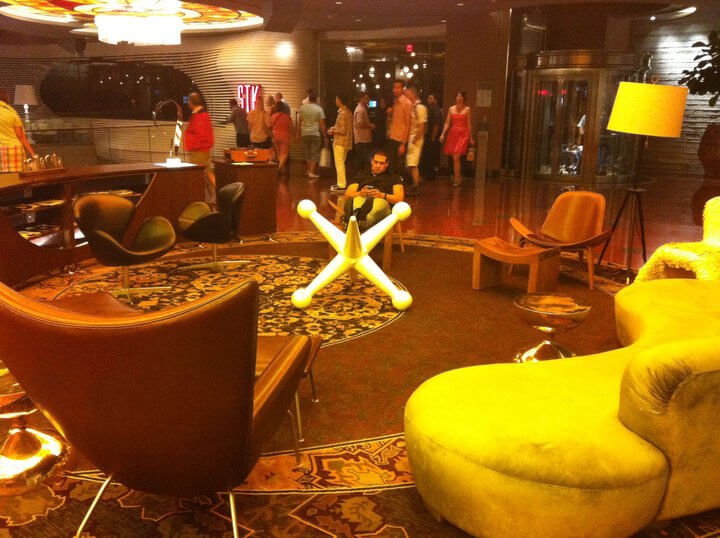 The Casino Floor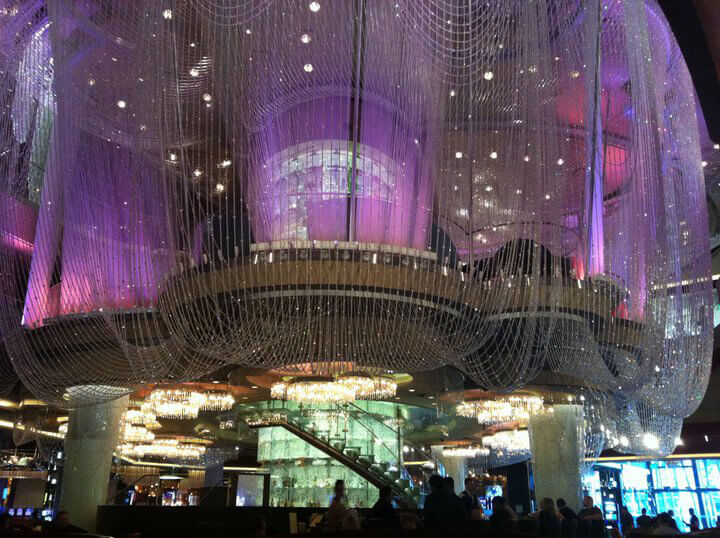 Food, Beverage, Lounges, Entertainment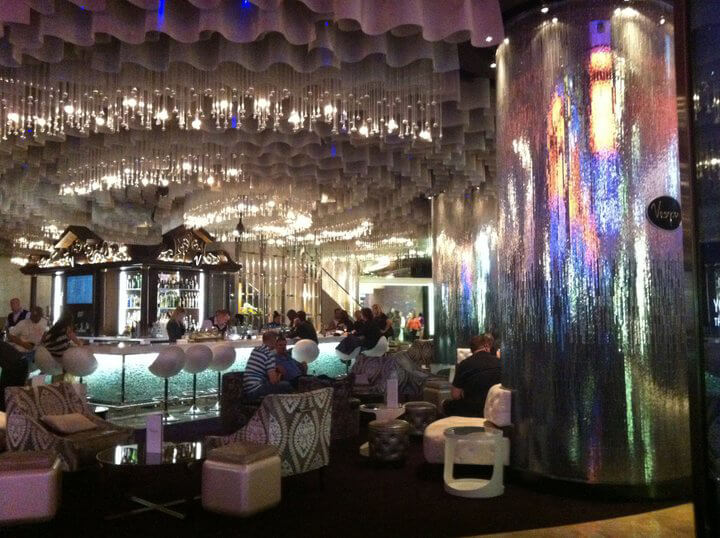 Meeting Space
Pools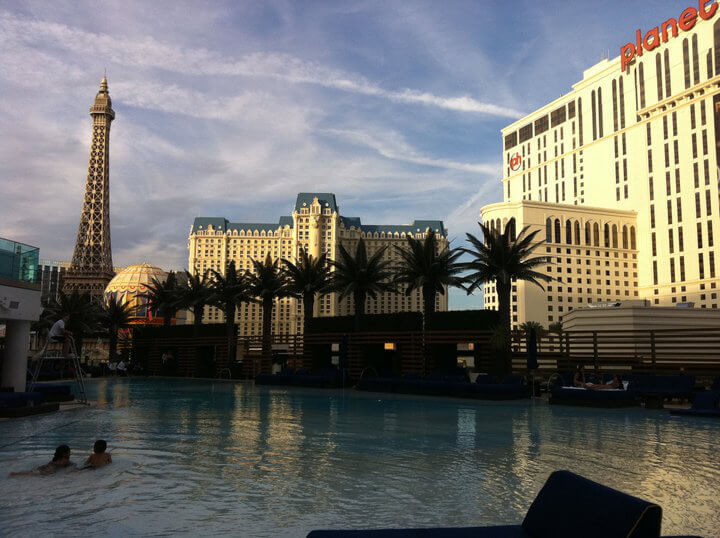 "A lot of times in Vegas, the question is 'why?' Here, it's 'why not?'"