With the ri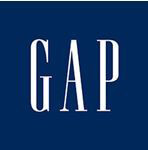 se in food truck popularity, it's becoming increasingly more common for established businesses to jump on the bandwagon. Typically, though, those brands are food related (take the Carl's Jr., Wienerschnitzel or Baskin Robbins trucks, for example).
However, The Gap, one of the largest retail clothing brands, is shaking things up with the debut of its food truck, Pico de Gap.
The Gap truck is serving Mexican cuisine at various events and Gap store locations in the brand's hometown of San Francisco as well as other truck-heavy cities like Los Angeles, Chicago and New York.
The truck serves to stimulate buzz about Gap's new 1969 Fall denim collection. Tacos will be available for just $1.69 for two, and feature coupons tucked into the wrappers. They're also providing free tacos to anyone who shows a Gap receipt demonstrating purchase of the Gap 1969 jeans!
Ryan Scott of Top Chef fame is handling the culinary responsibilities of the truck and has created a enticing selection of options.
This is the first time a major retailer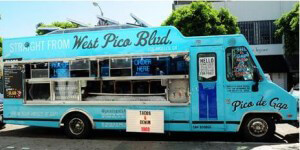 has taken to the streets (literally) in this manner to spread the word, so it'll be interesting to see how the campaign goes, and if other brands take on similar initiatives.
Would you dine at a truck like this for retail perks?