On April 3, I attended the 17th annual Restaurant Industry Conference at UCLA. Hosted by UCLA Extension, the conference focused on brand relevance and evolution. The lunch keynote, Greg Creed, CEO of Taco Bell, discussed how his brand has transformed itself in several essential ways without losing the loyalty of its core customer.
Many of the points that Creed touched upon may serve as valuable insight for a variety of brands.
The humorous Australian opened with a core distinction between what food used to be and what it is now.
Food used to be fuel, but now, it's an experience.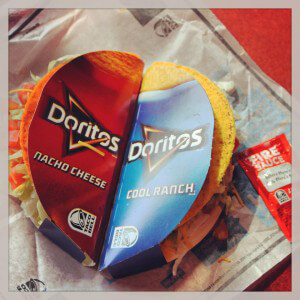 He addressed two key insights for any brand:
Current customers want you to be more relevant
Potential customers want you to be better (otherwise, they'd already be your customer)
For example, Taco Bell's journey to be more relevant was encompassed by the Doritos locos tacos, which created the best year they've had. He emphasized the significance of being able to both be better and more relevant as well as be able to answer and execute. Creed also mentioned an ambitious goal – the brand hopes to double in size in the next 10 years. This is a bold goal, but they're being transparent about it so that they're held accountable.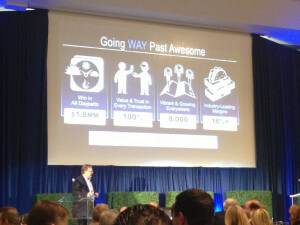 Creed discussed how Taco Bell has become the first brand to be in the top five in terms of both speed and accuracy. Brand clarity, knowing what your brand stands for, is essential to this. Any business should understand why they exist and what they stand for.
For Taco Bell, success criteria is defined by whether an initiative is uniquely Taco Bell; resonates with and represents all stakeholders; is repeatable; and conveys the essence — in this case, "MAS."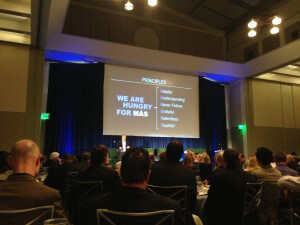 This helped birth the idea of their Super Bowl commercial (which went against everything they were advised to do), along with the expansion of their breakfast offerings.
He also touched upon the importance of taking care of your staff.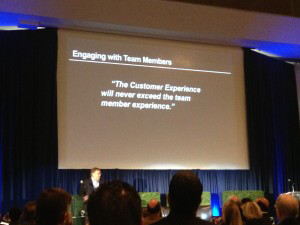 Creed noted that people are going to judge companies based on how they treat their employees, and act accordingly. Taco Bell's employees were the first to try and share cool ranch tacos. While this cost the company a lot of money, it created brand advocates of employees.
They are also keeping all employees at 30 hours or greater to ensure they have and keep their healthcare benefits. While other brands are publicly cutting hours to avoid healthcare costs, this move was perceived as the "best decision" they could have made in this situation.
Creed closed with this noteworthy quote:
There is no standing still. You're either going forward or backward. If you're standing still, you're going backward, as others are going forward.
What are some of the ways you're moving forward?