Avanti Resort Orlando is a recently-renovated, contemporary resort offering guests a lively environment in the heart of Orlando, Florida.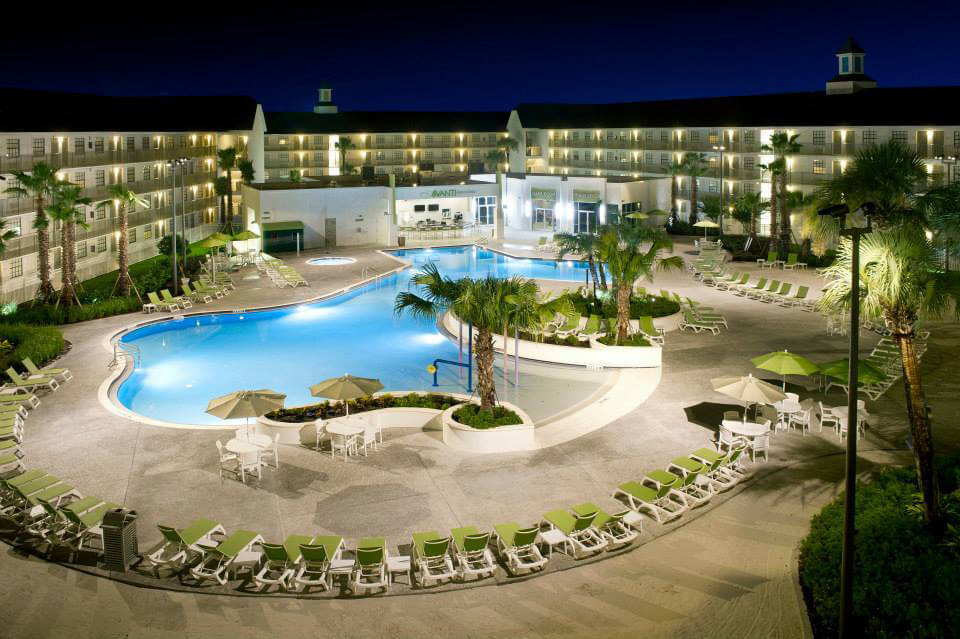 After opening in February 2013, the 652-room Avanti Resort experienced a multitude of operational challenges that led to a highly negative online reputation, especially on social media platforms including Facebook.
As the operational challenges were corrected at the resort, the deeply damaged online brand image was creating an online environment where it was difficult to drive website traffic and revenues for the brand.
Beginning in May 2013, a new Social Media strategy was launched to offer a unique user experience via each social channel including Facebook, Twitter, Pinterest, Google+, and Instagram. Through the incorporation of multiple social media channels with clear strategies and objectives, the brand was able to engage with existing users more effectively and reach new consumers in order to transform the online reputation.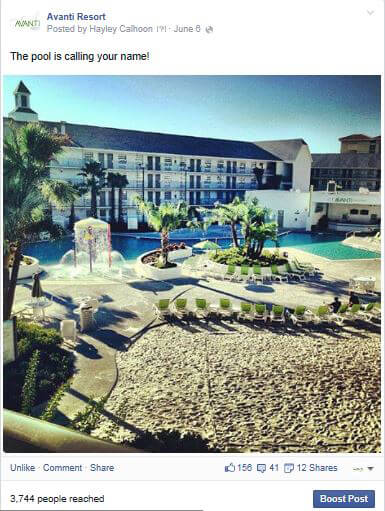 Social media is an influencer in the consumer buying process and it became apparent that nurturing these online channels would be necessary in building a healthy brand that could effectively connect with consumers. Due to the digital word-of-mouth effect, the brand would first need to use customer service to create a positive online community.
Through developing meaningful, relevant content that appealed to the target audience, online storytelling would then be used to give life to the brand and create an engaged following that would help reach the brands' online objectives. The target audience for this brand includes current, past and potential guests. This includes families, couples, and individuals interested in traveling to Orlando.
Marketing Objectives:
To deliver a robust and proactive multi-channel social media strategy in order to position the brand more positively in the market and expose the brand to new consumers.
To create a strong online community around the Avanti Resort brand by promoting two-way, personalized communication.
Utilize social listening tools, a strong online customer service presence, as well as a healthy social media content calendar to increase engagement on social media channels while growing the size of the target audience.
To deliver a more personalized and relevant social media strategy that would increase direct bookings and first-interaction conversions that are attributed to the Avanti Resort Orlando social media channels through the website.
Strategy:

Generate and curate meaningful content that appeals to target audience and encourages high level of engagement. Offer knowledge on the local area as well as the resort itself, focusing on providing something of worth to users.
Encourage and utilize user-generated content to inspire engagement.
Guest feedback reported on any social media channel is immediately reported to the property so guests can be addressed efficiently. This forms a model of continual improvement and guest satisfaction.
The social media team works closely with property to ensure seamless integration and provide personalized, real-time customer service in both online and face-to-face capacities.
Using a Facebook Application, a booking widget was added to Avanti Resort's Facebook Page allowing guests to begin the reservation process there.
Results:
Analytics were tracked using Facebook Insights to show successful completion of objectives from May 2013, when the strategy was implemented, to May 2014.
Facebook Page Insights: Data measured comparing the first six months to the second six months.
Daily New Like Growth: 295% Increase
Average Post Engagement by Followers: 114% Increase
Average Viral Reach: 152% increase
Daily Page Stories created by followers & non-followers:  138% Increase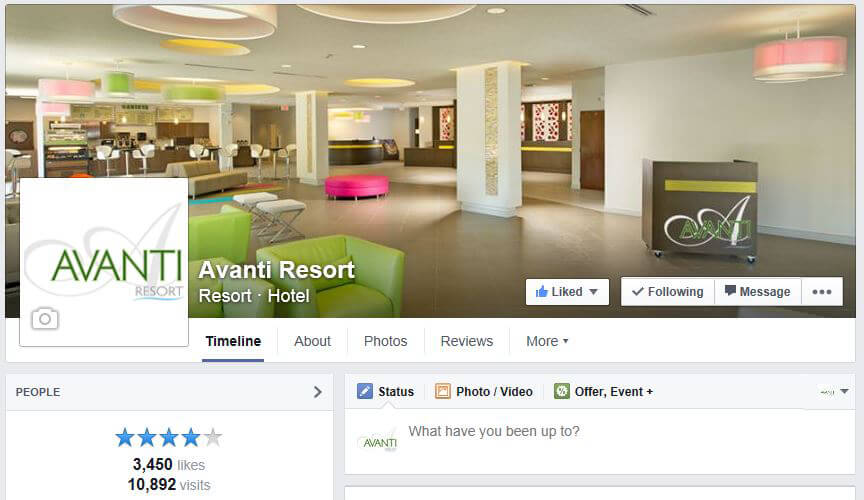 Budget:
These social media results were completed organically. No budget was allocated towards the strategy.
 —

This case study was submitted by Katelyn Stuart, the Social Media and Public Relations Manager for Paramount Hospitality Management, a full-service, award-winning management company that operates hotels, resorts, condo-hotels, vacation ownership and a combination of mixed-use properties.