A few months after releasing Buffer for Instagram, the social media dashboard today introduced Reposting by Buffer.
Scheduling posts on Instagram via Buffer is a seamless process. This new reposting feature takes it to the next level by allowing users to repost any content they come across on Instagram and add it to their Buffer, or repost it immediately.
The Art of Reposting
One of the best aspects of social media is being able to share something with your followers.
On Twitter, you can retweet. On Facebook, there's the option to share a post.
And on Instagram, you can repost, which is essentially a way to share a picture from another Instagram user with your followers.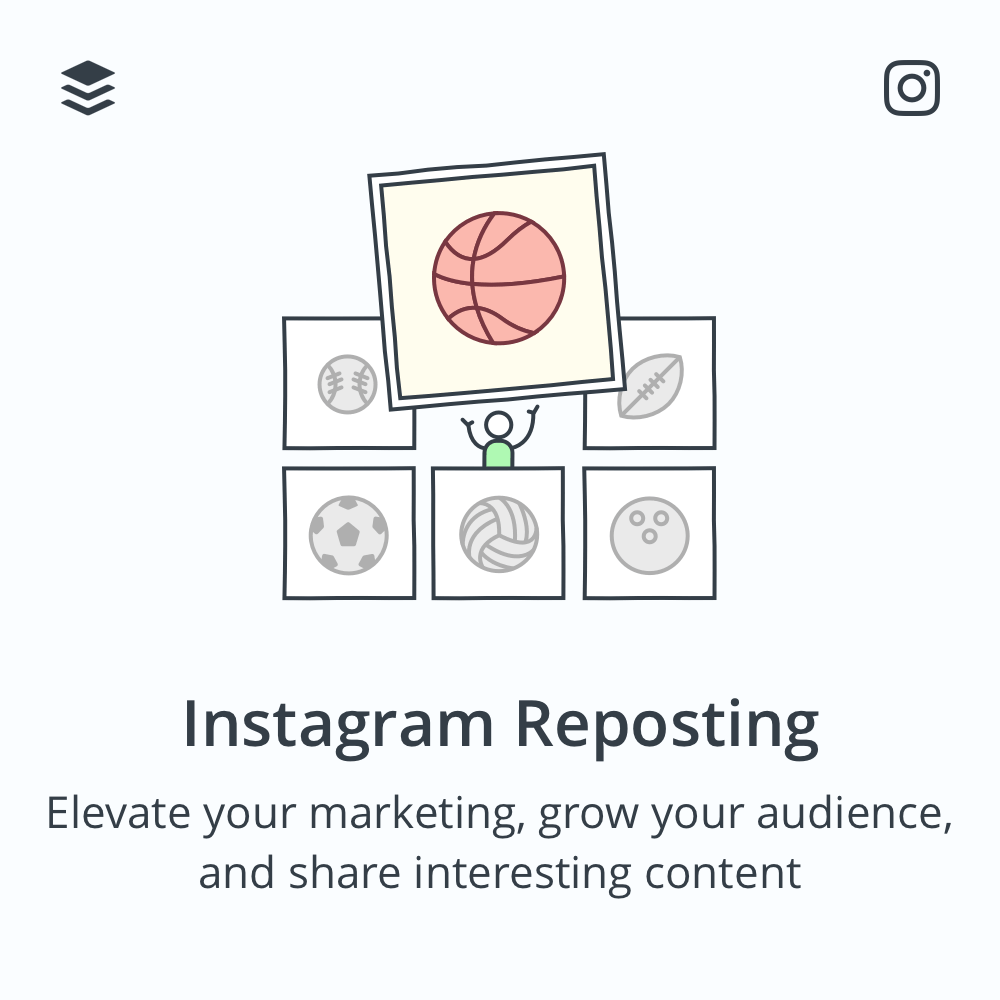 Though reposting isn't an official feature of Instagram's apps or website, it's something that many brands and users have been doing for a while now via third-party apps.
The Buffer team has been using reposting as a tool to grow their audience and it resulted in a 60% increase in under 3 months.
Why is Reposting Useful for Brands?
Instagram is used by nearly half of all brands and generates engagement rates that are 10 times higher than Facebook.
Instagram has become an incredibly important network for brands.
In fact, 48.8% of brands are on Instagram. And by 2017, this figure is predicted to rise to 70.7%.
What's more, those brands already using Instagram are seeing great engagement. A Forrester study showed engagement with brands on Instagram is 10x higher than Facebook, 54x higher than Pinterest, and 84x higher than Twitter.
Instagram Etiquette 101: Permission
Learning how to repost on Instagram is the key to taking your marketing strategy on the photo-sharing platform to the next level.
Before you repost, it is best to request permission from the original poster so that you can repost their work.
You can do this in a few ways:
Send the original poster a direct message in Instagram
Comment on their photo to start the conversation
Connect via email to iron out the details and get explicit permission
Reposting By Buffer
To repost on Instagram through Buffer, find the picture you'd like to repost within the Instagram app, then tap on the three dots '…' icon next to the image and then tap 'Copy Share URL'.
Then, open up Buffer for Android or iOS on your phone and tap the 'Tap here to repost your image from Instagram' notification.
This now eliminates the need for a third-party app in order to re-share another person's content.
One of the biggest differences between using Buffer vs another social dashboard for Instagram is that using Buffer allows users to take an Instagram photo they'd like to repost and share it on other platforms connected to their Buffer account as well, so Twitter, Facebook, and any others.
Another big difference is that, as they released Reminders for Instagram, users don't need to immediately repost the photo, they can add it to their Buffer queue or set it to go out for another time and be reminded of it then.
Is reposting a part of your Instagram strategy?