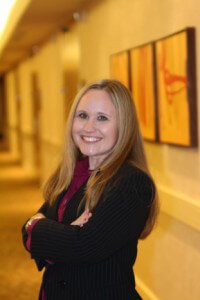 Debbie has over 15 years of experience in digital marketing, content development, and social media. She brings a unique perspective from her brand, agency, and entrepreneurial experience.
It all started in third grade when Debbie won a creative writing contest. Her passion and talent led her to University of California, Irvine (UCI) where she pursued a degree in English. After graduating from UCI, she began her career working for a destination marketing organization where she dove into destination, hotel, restaurant, and venue marketing. In early 2011, Debbie launched "Social Hospitality" as a blog to cover news and trends related to social media and the hospitality industry.
Around the same time, she took a job at a marketing agency that served an array of luxury hotels and resorts. As their Digital Communications Manager, she managed numerous client accounts and was responsible for their marketing needs, digital strategy, and web updates. She also oversaw social media strategies; helped develop content across websites, blogs, and social channels; and coordinated cross-departmental activities including search, social, digital advertising, and reporting.
She worked there as a full-time employee until January 2017. Simultaneously, Debbie continued to optimize Social Hospitality, taking on freelance clients and speaking engagements. Although it started as a side hustle in 2011, Social Hospitality became full-time business in 2017.
Social Hospitality is now a full-service Irvine marketing agency that provides individuals and companies with services in a large range of subjects related to digital marketing, content marketing, and social media marketing. Our expertise resides largely in social media strategy, management, and campaigns; copywriting and editing; blogging; SEO research and implementation; and website audits. Debbie partners with numerous agencies to provide supplemental services to their clients, too.
Debbie also taught a Social Media Strategy course at UC Irvine's Department of Continuing Education, is a member of UCI's Chancellor's Club, and a Board Member of Project Independence. She speaks at a variety of local schools and organizations as well.
She is active in numerous social, business, volunteering, and networking groups in Orange County. Debbie contributes to various publications and is available for speaking engagements. Recommendations can be found here. She also regularly attends and writes about industry conferences and events.