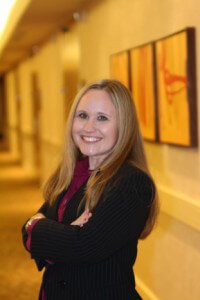 Thank you for visiting Social Hospitality™! You're probably wondering about the person behind this dapper website. Fear not, here's the scoop:
My name is Debbie Miller and I am immersed in the social media world both personally and professionally. My acquaintance with the hospitality space commenced in 2007 when I began working for a CVB. There, I learned of the intricacies of destination, hotel, restaurant and venue marketing.
I provide individuals and companies with services in a large range of subjects related to digital marketing, content marketing, and social media marketing.
My expertise resides largely in social media strategy, management, and campaigns; copywriting and editing; blogging; SEO research and implementation; and website audits, to name a few.
While I've been working on Social Hospitality as a side hustle since 2011, I took the leap to full-time with the brand in 2017.
For six years prior, I was the Digital Communications Manager at HyperDisk Marketing, a digital marketing agency serving a wide array of luxury hotels and resorts. There, I managed numerous client accounts where I was responsible for their marketing needs, digital strategy and web updates; oversaw social media strategies; helped develop content across websites, blogs, and social channels; managed various accounts; and coordinated cross-departmental activities including search, social, digital advertising, and reporting.
I am a graduate of the University of California, Irvine and, enhanced by my degree in English, have an oddly-persistent knack for copywriting, editing and (over) analyzing. I also taught a Social Media Strategy course at UC Irvine Extension and am a member of UCI's Young Alumni Council.
I enjoy reading blogs and articles myself, and am constantly learning and gaining new nuggets of information. I think the sharing of knowledge is pivotal to personal and professional growth, collaboration, and critical thinking.
This blog is the space me to do that. Since my background is primarily in hospitality, I thought sharing insight related to social media and the hospitality industry could be a useful resource for others. Although my background has primarily been in the hospitality space, I've also worked with a variety of clients in real estate, medicine, and non-profits.
I also write for various other publications and am available for speaking engagements. Recommendations of my work can be found here. I also regularly attend and write about industry conferences and events.
I'm also active in numerous social, business, volunteering, and networking groups in Orange County — I'm heavily involved with the UC Irvine Alumni Association; I'm the President of my ToastMasters club; and a "Big Sis" with Big Brothers Big Sisters of OC.
I am so fortunate to be able to make a living working in a space I genuinely enjoy. Feel free to connect on my personal accounts, too:
Facebook | Instagram | LinkedIn | Snapchat | Twitter | Pinterest | Google+