Similar to the promo Quiznos ran a while back, Corner Bakery sent out an email to their subscribers encouraging social media engagement.
Tying in one of their popular menu items, The Trio, the cafe chain is seeking out their three biggest fans. Fans are asked to "like" Corner Bakery's Facebook page and submit entries via the "3 Biggest Fans" tab. Winners will receive $500 in Corner Bakery giftcards.
And to stimulate participation, they're also offering each fan a free sweet with purchase of lunch or dinner. Not only does this enhance online interaction with consumers, but it also gets people in the door, spending money.
They also make it easy to share with friends via the link at the bottom of the page.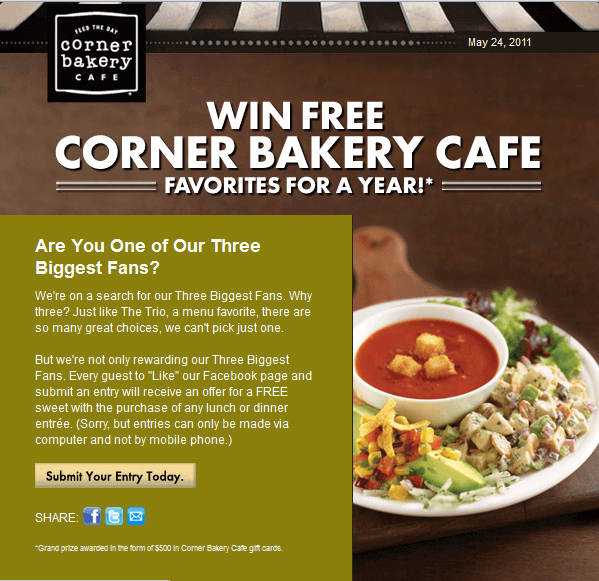 I'll definitely be entering, if only for my free dessert. Plus, they're one of the great, affordable places that offers free WiFi!
Will you become a fan of Corner Bakery on Facebook?