Two inventive students at the University of Kentucky have been working on advancing the personal hotel concierge. Crambu is a text-message based concierge service that allows guests to customize their vacations from the simple touch of their own smartphones.
While many luxury properties already offer such services, Crambu is geared toward smaller hotels that may not already be implementing such services technologically.
It is currently being beta tested in 4 hotels in KY and IN: Embassy Suites Lexington (full service), Crowne Plaza Louisville (full service airport), Fairfield Inn- Princeton IN (limited service), and Gratz Park Inn Lexington (boutique). They are very different hotels with room quantities ranging from 40-588.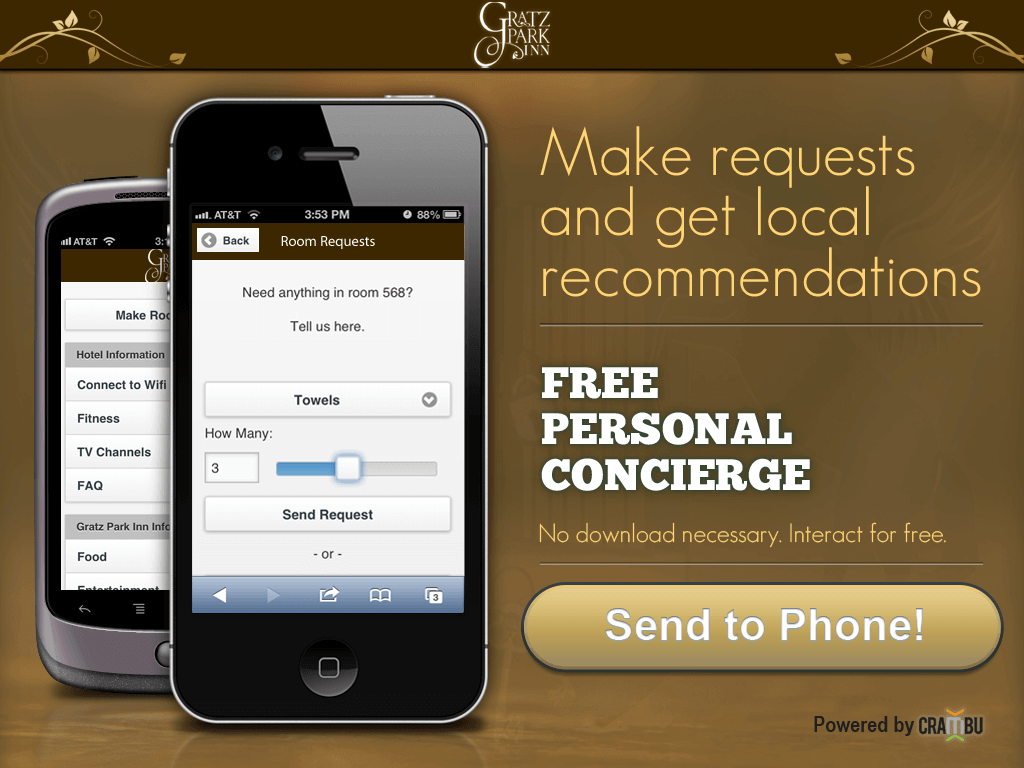 Here's how it works:
A guest enters their phone number on an iPad located at a check-in desk. A staff member then verifies the guests length of stay and room number on an iPad located behind the check-in desk.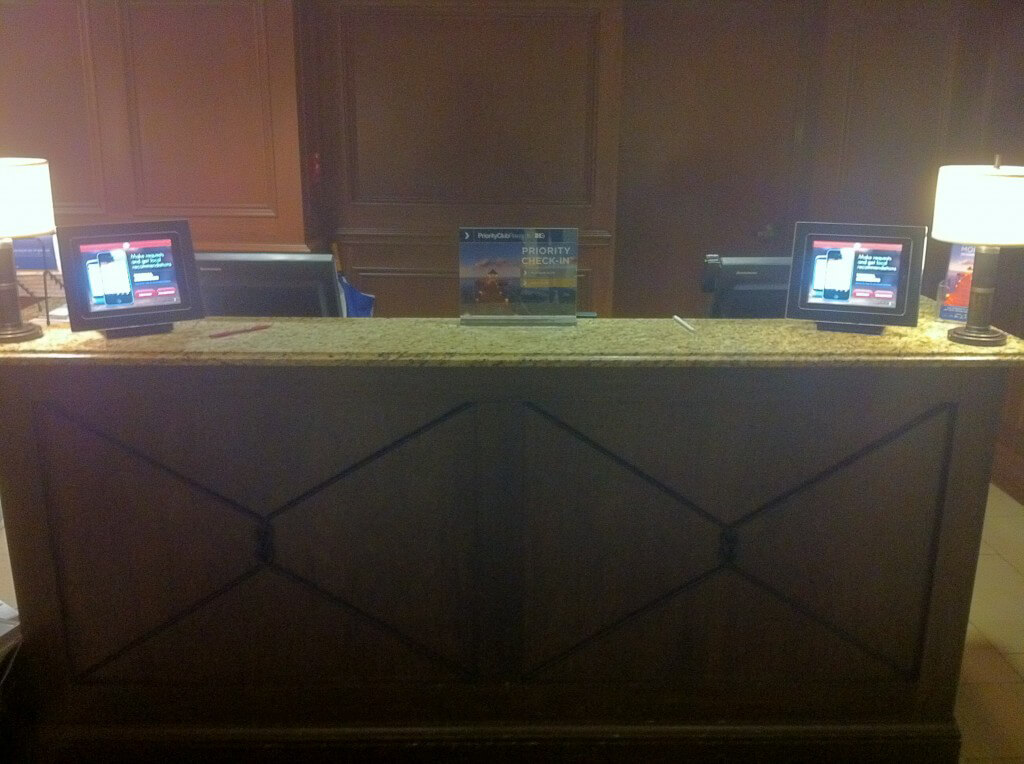 The guest then receives a text message with a custom link, which opens a web app personalized towards that guest. From the web app, a guest can make room requests for towels, noise complaints, roll-away beds, maintenance requests, etc.
They can also view general hotel and local information such as pool and spa hours, WiFi username and passwords, TV guides, frequently asked questions, local food and entertainment recommendations, restaurant directions and menus, local tour guides, etc.
Guests without smartphones can make room requests by text message, so this system works for any phone on the market.
Staff members respond to room requests and communicate with guests from the iPad located behind the check-in desk.
Crambu is actively seeking feedback to help better their product. Would you use a text messaging service to communicate with your hotel? What could make this service better? Please leave your thoughts in the comments below!