Premier Exhibitions, Inc. is debuting two new exhibits in Southern California: BODIES…The Exhibition and Titanic The Experience.
The highly-anticipated Exhibitions will open side by side on August 1st at the former Movieland Wax Museum in Buena Park.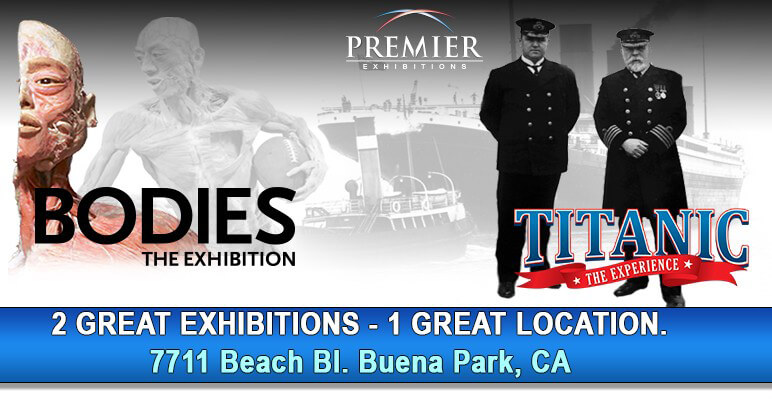 With the opening of these two educational and entertaining attractions, Buena Park's spectacular attraction total is brought to six, the most attractions in one city in Orange County.
Tickets for the popular Exhibitions can be obtained here. In light of high demand and record-setting attendance generated by the Exhibition in other cities, organizers urge the public to purchase advance tickets to ensure admittance when the Exhibition opens August 1st.
The brands are relying heavily on social media for the launch of these two new exhibits. Follow them on the following channels:
BODIES…The Exhibition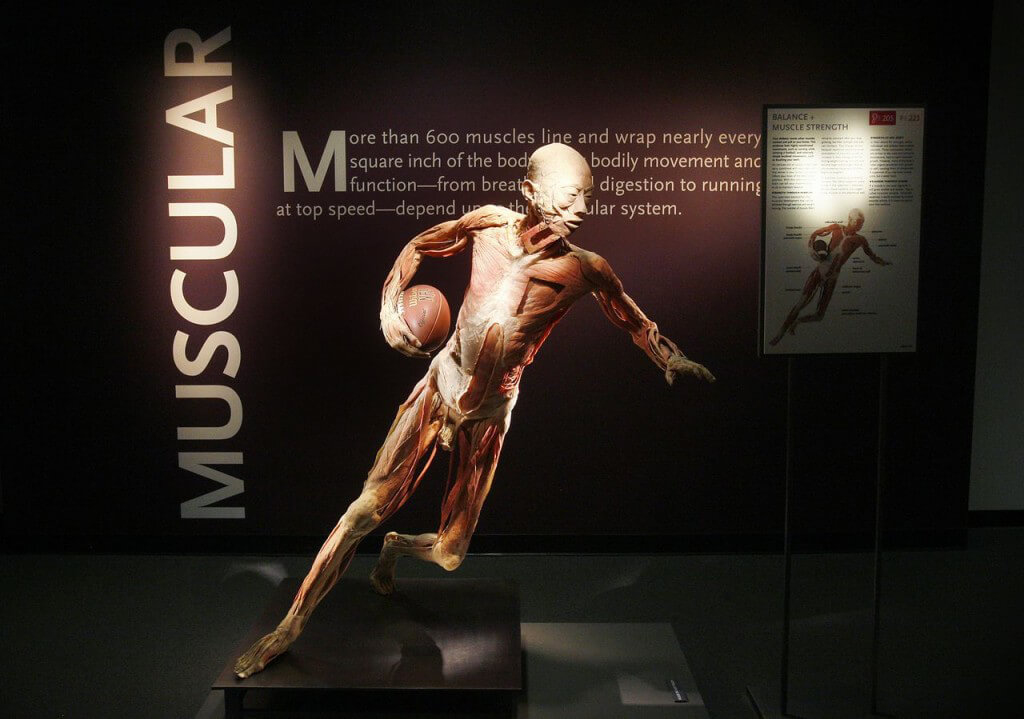 At BODIES…The Exhibition, guests come face to face with real, full-body specimens and organs that provide an incredibly detailed, three-dimensional vision of the human form rarely seen outside of an anatomy lab.
Multiple galleries provide an up-close look inside the skeletal, muscular, reproductive, respiratory, circulatory and other systems of the human body…including a smoker's lung and a healthy lung. Many of the specimens are arranged in vivid athletic poses, allowing the visitors to relate to their own bodies in everyday activities.
"The educational impact of this exhibition is immeasurable," said Dr. Roy Glover, professor emeritus of Anatomy and Cell Biology at the University of Michigan and chief medical director for BODIES. "For centuries, the medical community has learned about the inner workings of the human body through the study of real human
About Titanic The Experience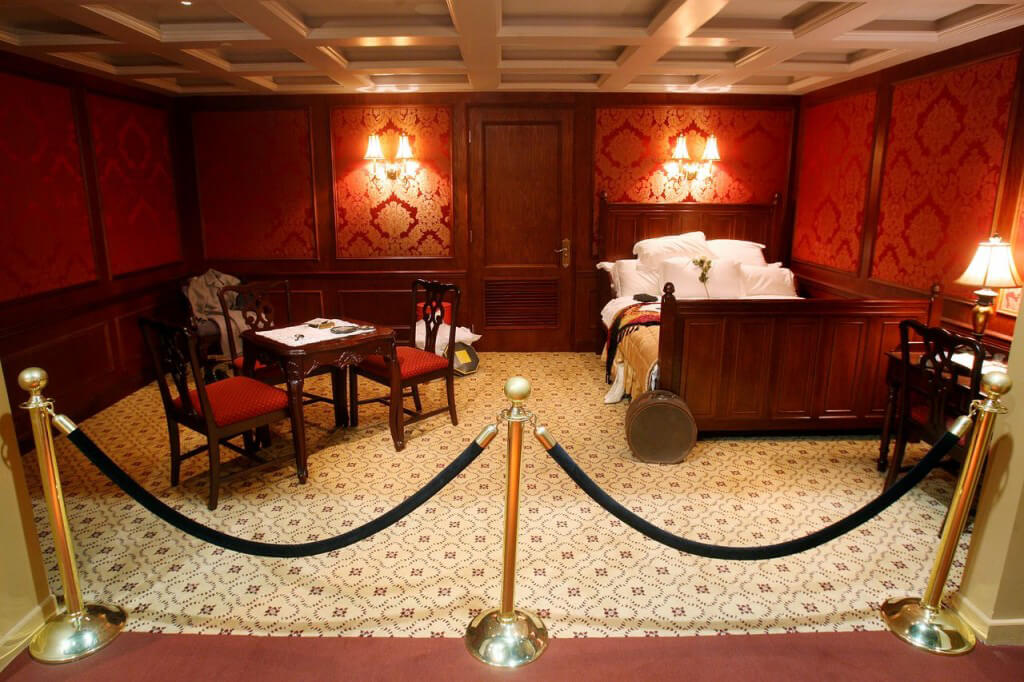 From the depths of the Atlantic Ocean, Titanic The Experience revives the epic story of the "Ship of Dreams." This exhibition has been designed to highlight the legendary RMS Titanic's compelling human stories as best told through conserved artifacts and extensive staterooms, dining and recreational area re-creations. Visitors can become a passenger and time travel back to a prior century to witness the authentic artifacts recovered from the wreck site of Titanic.
Visitors interact with storytellers in period costumes portraying Titanic notables, such as Captain Smith and the "unsinkable" Molly Brown, allowing you to visit the unforgettable sights, sounds, and emotions of most famous Ship that ever set sail, Titanic. The Experience heightens the senses together with the chill of a real iceberg to touch and feel what it would have been like that fated day.

What are you most excited to check out?
**Congrats to Deb and Mike Moretti for winning the tickets in our giveaway that ended August 2!
Disclosure: I was offered tickets to the exhibits in exchange for this blogpost.