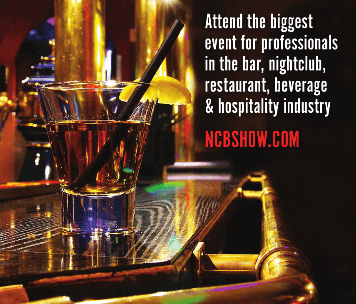 The Nightclub & Bar Tradeshow & Convention kicks off next week in Las Vegas.
2014 marks the best conference program in the show's 28-year history, offering 70+ educational classes taught by today's industry-heavy hitters. Nightclub & Bar is the leading education program for bar, nightclub and restaurant owners, operators, managers, bartenders, chefs and other industry professionals. Over 67,000 are expected to attend.
The show will provide timely education tracks, comprehensive workshops, world-class back-of-house tours, and visionary keynote presentations that dive deep into specific areas of the nightlife industry.
Jon Taffer of Spike TV's "The Bar Rescue" is the President of Nightclub & Bar Convention & Trade Show and created the show to streamline the education process for those in the nightclub and bar industry.
The 2014 Conference Program Features:
Keynotes
Super Sessions
Workshops
Back of House Tours
Breakout Sessions (see tracks below)
2014 Conference Tracks:
Bar Management & Bartending
Promotions & Marketing
Social Media
Operations & Management
Beer, Wine & Food
Customer Experience & Liability
One of the large highlights this year is Comedian Adam Carolla delivering the Tuesday Keynote Presentation and open the show alongside Jon Taffer during the annual ribbon-cutting celebration!
Adam hosts The Adam Carolla Show, a talk show distributed as a podcast which set the record as the "most downloaded podcast" as judged by Guinness World Record. He will be taping an original podcast at the show! He's also now breaking into the beverage business with his new creation, Mangria.
I'm excited to be attending this event and presenting a "Working with Visual Platforms" session in the social media track on Wednesday afternoon. Many consumers are abandoning text and letting pictures do the talking. Focusing on Pinterest, Instagram, Vine and YouTube, this session will highlight trends related to the current sensation of image and video sharing.
Attendees will learn how to optimize these features to help drive buzz and brand awareness along with increase website traffic. We'll also cover what kind of images should be shared, how to engage with consumers; as well as SEO basics that will help you get the most out of these channels.
I look forward to seeing everyone at the show this week!