Restaurant marketing is forever changed by Instagram. When you walk into a bakery and order a Triple Cheese Cheesecake, what is the first thing you do when it arrives? If you belong to the Instagram generation, you likely take out your phone to take a picture. You don't yet know what it tastes like, but taking a picture of this delicious-looking dessert is a must, isn't it?
You're not alone. According to a research conducted by Maru Matchbox, 69% of millennials take photos of their food before eating. Instagram has truly changed the way people eat. If you are in the restaurant indsutry, this is great news for you.
In addition to posting food shots and running Instagram ads, here are five other tactics for leveraging Instagram marketing for restaurants.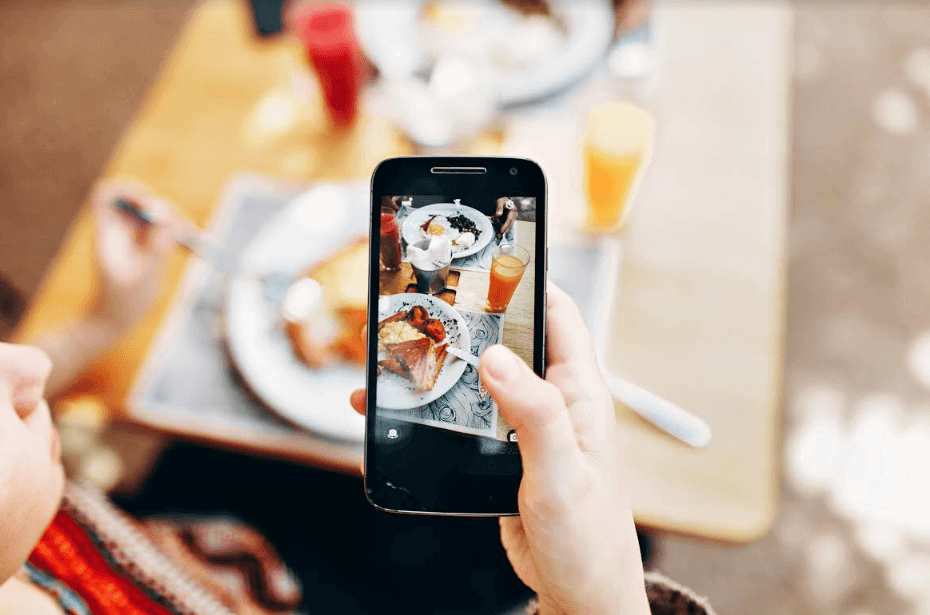 Switch to a Business Profile
If you haven't switched to a business profile on Instagram, you should do so. A business profile gives you access to Instagram Insights, the app's built-in insights tool which allows you to track your posts' performance, engagement. It helps you understand where your audience is based and lots more.
You should also consider adding call-to-action buttons which encourage users to call, get directions, or even order online. This is beneficial for your brand as it seamlessly turns a potential customer's "discovery" into action.
Showcase your Brand
Nowadays, restaurants no longer just sell food. They sell experiences. From the lighting and décor to the crockery and music – restaurants of today are invested in providing a holistic experience that will make them shareable or Instagram-worthy.
Your Instagram page needs to reflect your brand's DNA. While your primary offering is food and most of your posts are likely to be food shots and new menu additions, remember to create stories and posts with your décor, staff, videos of chefs in action, and what goes behind preparing some of your top-sellers.
Encourage User-Generated Content
User-generated content is a powerful word-of-mouth marketing tool in today's digital world.  It is now 20% more influential than any other media. Hence, it is a good idea to integrate it in your social media strategy and encourage more such content that will help build trust and credibility.
How do you do this? You can host weekly contests and give away dining vouchers to the most creative entries. This will encourage people to post more often. Remember to establish a hashtag for the contest so it's easily searchable, and most importantly, repost all the user-generated content you receive for the others to see.
Some examples of brands that carried out phenomenal user-generated campaigns are Starbucks with their #WhiteCup contest and Applebees' #Fantographer campaign.
Collaborate with Influencers
More than paid ads and branded content, customers are likely to be more receptive to influencers' posts and user-generated content because they come across as more authentic and credible.
So, make a list of influencers who speak to your target audience. If a fit, reach out for collaboration. You can either collaborate with them individually or host a tasting event for a couple wherein they can review your restaurant and post about the same on their social media pages.
This helps in spreading the word and reaching out to a new pool of customers. Adding influencer outreach to your restaurant marketing strategy can have tangible benefits.
For example, Pepe's Restaurant Group in New York started a campaign by inviting 12 key influencers to review their restaurant. It resulted in 66,500+ social interactions and an average engagement of 2,000+ per post over the course of six months.
Use the Question Sticker
Instagram keeps innovating and introducing new, engaging features that brands should make the utmost use of.
The latest new addition is the 'question' sticker on Instagram Stories which allows your audience to ask you questions. This is a great way to interact with your audience and keep them engaged. Why not devote one day in a month to hosting a Q&A session wherein you can get your head chef to answer your followers' questions?

Whatever you do, it is important to be consistent in your posts. Chalk out a social media calendar for every month and have a content strategy in place. Being in the service industry, you are bound to receive inquiries, complaints, and reviews. Remember to respond to each and every customer comment on your social media pages as it shows that you are paying attention and take your customers seriously.
Author Bio: Adela Belin is a Social Media pro and writer at Writers Per Hour. She creates content surrounding marketing with a focus on social media and digital marketing.