Trends drive industries, and countless changes have been made to website trends. Yet, the primary goal remains the same: to engage the visitor. Trends usually evolve out of the needs of users. Web designers spend numerous hours trying to understand what an audience wants and how to incorporate those aspects into their designs.
2019 was all about chatbots, micro-interactions, and customized designs. These and other factors create a high-converting website. But with 2019 coming to an end, which of these trends will stick and which new ones will emerge as 2020 approaches?
Oversized typography
As minimalism seems to be an ongoing trend in all industries, web designers look for new ways to attract the audience's attention. Big letters or big words altogether seem to be the answer, as people tend to remember something that was written in bold or oversized text.
While text used as a visual element is nothing new, in 2020 it's all about boldness, rather than traditional fonts. Big, chunky letters that still preserve a clear style will make your website stand out from the crowd and appeal to visitors much more.
If you are planning to follow this trend, keep the font simple so it can appeal to both desktop and mobile users. Using big fonts that are also hard to read, just because you think they may show creativity, might actually work against you.
Animated backgrounds
If you want to bring a website to life, but still keep the aesthetic as simple as possible, the easiest way to do so is to play with the background. Simple, monochromatic backgrounds are a thing of the past. Now it's all about moving visuals.
For the website of a national park, for example, instead of choosing a green background, a panoramic video of the surroundings will attract people more and make them want to come to visit. Plus, if the video is entertaining enough, it will make the audience spend more time on the website, to at least watch it until the end. You can also include audio for a complete experience, but do make sure to inform visitors before the video starts.
Adaptive designs
Adaptive design is a trend that has and will be around for a while. Nowadays, people use their phone more than their desktops, so it is only natural for websites to adapt to this as well. When you design a website, you need to have every type of user in mind.
Some people like to browse from mobile phones or tablets, while others like to browse from computers. Those who like to use a desktop may also switch to window mode, especially when they want to see two or more web pages at once. Making all elements completely scalable will help the website appeal to all users, regardless of the browsing method they use.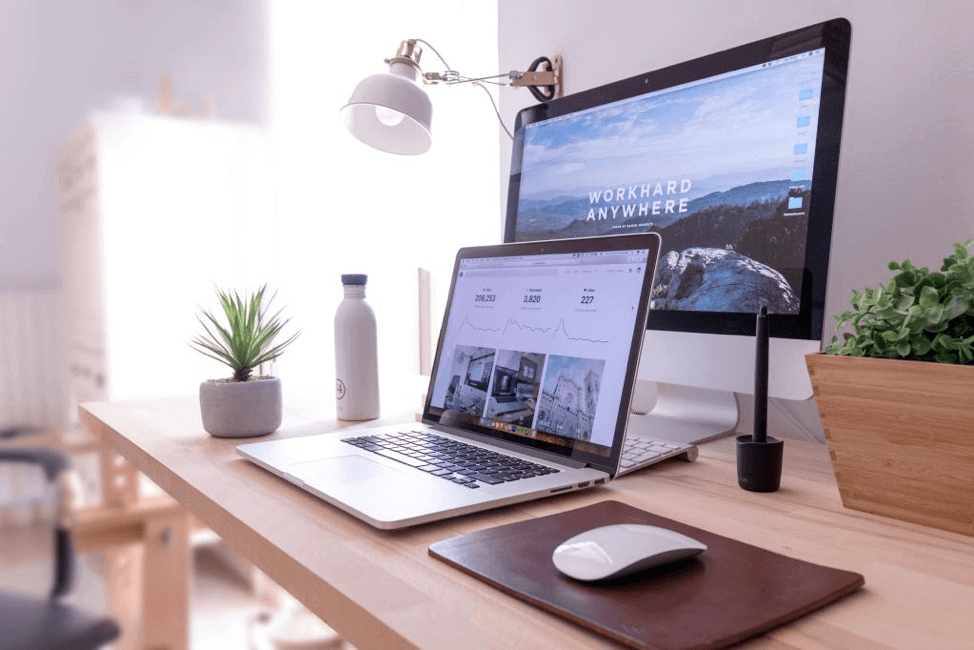 Dynamic content
User experience is everything, as it was since the beginning of the internet. But no two people are the same; what may please some, may actually bother others. To appeal to a larger audience, web designers started to incorporate dynamic content in their projects. Dynamic content means, based on some criteria, such as cookies or location, the website will change to suit every visitor's needs. This means if two people enter the same website, they might end up seeing two different front pages.
An example of dynamic content is automated translation of the text on a website, based on the region of the visitor. It may sound complicated, but with the help of translation websites, such as PickWriters, it can be done in no time.
Hidden navigation bar
Navigation bars take up a lot of space and, again, the leitmotif of 2020 seems to be minimalism. To save space or to simply make the overall aspect of the website clearer, you can choose to hide yours behind a simple icon. This way, people can still browse or search through the website, but also focus on the content of a page.
By doing this, you don't have to worry about how to integrate the navigation bar into the overall aspect of the website. You can choose to display a small icon in one of the corners and, when the user clicks it, the menu will appear.
Minimalism with bold colors
Minimalism does not only mean black and white. You can still have a simple design and use bold colors as well. Deep, bright colors are courageous and work wonders in grabbing people's attention.
Going against the current of black and white shows that your brand is strong, adventurous and progressive. Do a bit of research into color psychology and use it to guide your visitors and send the right message to them.
2020 is just around the corner and, in terms of web design, minimalism seems to be the major trend. You can play with various elements, such as fonts, the background or even the navigation bar to incorporate minimalism into your design. Another major aspect of the trends that are coming in 2020 seems to focus on user experience and web designers are doing their best to appeal to the various needs that visitors may have, without altering the image of the brand.
Author Bio: Donald Fomby studied Computer Science at Texas A&M. He has a passion for technology, social media, and travel. He has amassed lots of freelance writing experience at a relatively young age.