Our world's economy is currently nursing the wounds of the crisis. Many businesses are looking for sway to re-adjust to the "new normal." Some companies need to change to get back on its feet faster. Others must pivot because their product is no longer as in demand as it used to be. Either way, there are ways to do it, and remain true to your mission and vision.
There are many ways top adjust your marketing strategies during COVID-19. Below, we'll explore ways that businesses can shift to lift brand experience, and ultimately get more customers alongside current ones. Here are three ways to pivot your business in 2020.
Invest in an App 
App-based products are on the rise. By 2021 there will be roughly 7 billion mobile users worldwide, and by 2022 app downloads are predicted to reach 258 billion, a 45% increase from 2017. 
Apps are a way for us to stay connected with the things we love in the palm of our hands. All businesses should take note of this. 
By 2021, an mobile app could be an essential extension of your product. If you have one, it can make or break your brand's reputation. 90% of users have stopped using an app due to poor performance. If your app is not as smooth an experience as your other digital products, it will be a detriment rather than a benefit to your business. 

The above example is a snippet from a Soho House email on the updates they made during the crisis. Previously, their app was a space to read articles, book gym classes, and events in their member's club. However, they used the time to create: Content & Digital app events, an in-app communications platform, a cardless payment system, and the ability to book hotel rooms within the app (whereas before they were relying on a third-party booking system.)  
If you haven't done so already, 2020 is the year to invest in your app. Use this quieter period to focus on a long-term solution for easy communication between your brand and your customers. 
Enhance Your Website
The crisis taught many business owners their biggest asset is themselves and their own websites. Businesses will no longer rely on third-party sites to carry the bulk of their sales or bookings. These sites give businesses little control over their data and marketing opportunities. 
Let's take the hospitality industry for example. Many businesses rely on booking engines like booking.com. However, during the crisis, these OTAs are limited. Instead, those in the hospitality industry, among other industries that rely on third-parties, will take the power back. Revitalizing your website is a great way to do that. There are many modern tips for website design to explore.
There are many reasons to focus on your website in 2020. You'll have smoother control over product updates, and find local customers easier with Google's geographical suggestions in search. 
By improving your website, you build its authority and, over time, it will become more trustworthy, both to search engines and people. It doesn't make as much sense for businesses to spend money on advertisements that direct people to a third-party platform. 
A huge trend throughout COVID is supporting small businesses. People are no longer scared to put their money into brands they don't know. As long as your site builds trust, complies with data privacy laws, and operates smoothly, then people will be happier to give their money directly to you rather than third-party giants. 
However, this is not to say you should get rid of your presence on third-party platforms altogether. They can still be exceptionally useful tools, and provide a steady source of income when your ad budget is running low. 
Consider Digital Experiences
Businesses with offline products or experiences took drastic action in 2020 to stay afloat. Businesses had to innovate at a rapid pace. In a way, it was a fantastic opportunity for innovation and change. Businesses found new products to shift into core products, for example. Many companies have also explored how to move an offline business online.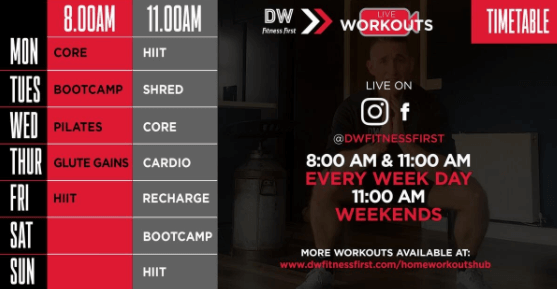 What's the main trend across the board? A shift to a digital products and a largely digital experience. Businesses found ways to have an effect on their customers, online. If you're based offline, ask yourself if there's a way to digitize your products.
This is a decision many businesses should consider, moving forward. With the surge in remote work and work-from-home options, consumers may no longer want to travel as far. Food, gyms, education, entertainment sectors, and more are all thriving in households. This trend started due to the crisis, but it may be here to stay. 
Many people and businesses realized they can provide a strong impression in customer's homes.
Don't be Afraid to Ask for Help 
Shifting your business can be a daunting task. There's a huge pressure to see that new initiatives succeed. Don't be afraid to recruit help for the changes in your business. For all your internal efforts to create success, do the same amount externally to showcase your work. 
Use influencers and Social Media
Social Media should be one of your go-to communication channels for any business news and updates. However, don't rely on brand reach alone when you announce a business pivot. 
If it makes sense for your business, find the right social media influencers to help push your brand message to new audiences. Perhaps your business pivot appeals to a new demographic that your previous model wouldn't have. Identify where this demographic is, who they're following. Then, influence that community with a campaign.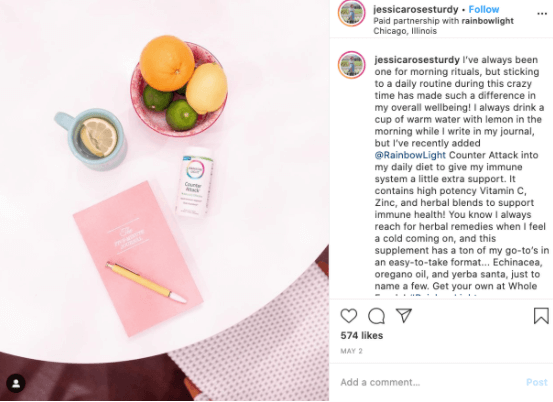 Build Brand Partnerships 
Brand partnerships are the influencer campaigns of the business world. Whether you're a B2C brand or a B2B brand, the correct partnership can do wonders for your reach. However, brands rarely accept a paid partnership, so these need to be done more strategically 
Firstly, find a brand that is not a direct competitor, has the following you're after, and a similar mission and vision. Once you've checked those boxes, align on a mutual campaign goal. It works best if these are heavily content orientated, and will result in unique content being created for both brands' communities. 
Lastly, set some deliverables and KPIs. Create a campaign plan to make sure the partnership runs smoothly. A brand partnership done well can see you authentically reaching an entirely new audience under a brand umbrella they already trust. 
Create Ambassadors and Referral Programs 
Another great tip is to onboard ambassadors and a create a referral program. This is different from an influencer campaign. Ambassadors are usually purely commission-based. They work off the concept: no results for you, no results for them. 
Create an enticing referral campaign that they can work with. Provide ambassadors the needed tools to sell your product, and a reward their customers will enjoy as well. Structure your referral program well. Think about UTM links that each individual ambassador can use, set up internal tracking and reporting, and keep an open line of communication for all your ambassadors so you can update them on anything new.
Wrapping Up 
2020 has been a year of great change. Covid-19's impact on digital marketing has been profound. Yet, change isn't always a bad thing. If you struggle to find a new direction to take your business in these circumstances, consider a business pivot that could completely shake things up. 
Find ways you can lift your brand experience digitally, make for a smoother customer-to-brand relationship, and take the power back so you're best prepared for crisis in the future. Finish it all up by asking for help, get the right minds on-board, and make sure your pivot gets the reach it deserves.
Author Bio: Ray Slater Berry specializes in the tech, innovation, and travel sectors. Through his content, he helps brands such as Lodgify scale their vacation rental website software to help short term rental businesses increase their revenues.