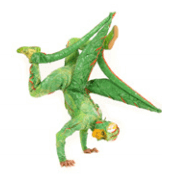 I had the pleasure of seeing Cirque du Soleil's OVO this past week in Santa Monica. My second Cirque show, I was, once again, mesmerized by the focus, coordination and unequivocal talents of the performers. The combination of sets, costumes and energy is magnetic and it's really difficult to leave the show without a smile.
OVO, with its insect theme and colorful imagery, is suitable for kids and adults alike.
Cirque has generously offered a pair of tickets for me to give away to a February show of the winners's choosing (date and showtime based on availability; seats assigned).
To enter to win, leave a comment answering the following question:
If were insect, which one would you be and why?
The contest will run for a full week, Monday, January 30th-Sunday, February 5th at midnight. The entries will be numbered and the winner will be chosen via random.org.
Please enjoy the below press information about the show, and I look forward to reading your submissions!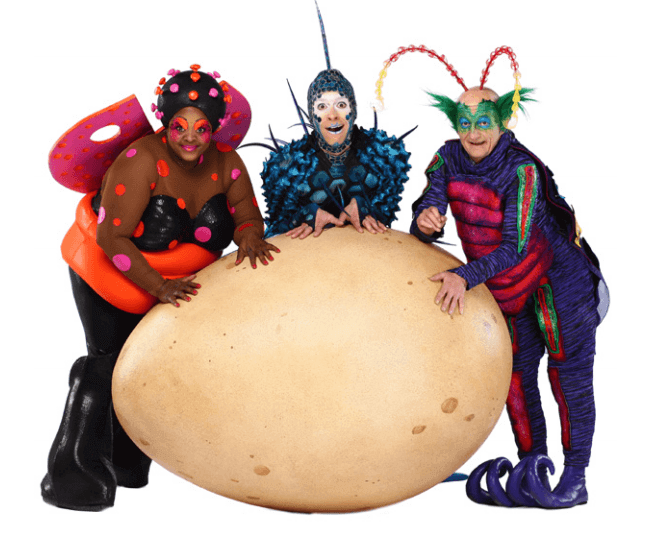 Proudly presented by iShares© Cirque du Soleil is thrilled to be back to the Santa Monica Pier with its critically-acclaimed and family-friendly big top touring show OVO, performing for a limited engagement under the trademark blue and yellow Grand Chapiteau (big top).  Two additional weeks have just been put on sale, and the show is now playing until March 11, 2012.
Since its world-premiere in Montreal in 2009, OVO has charmed well-over 2 million spectators in over 15 different cities in North America. Santa Monica will be the only Southern California stop for a Grand Chapiteau (Big Top) production in 2012.
Tickets all performances are now available online at cirquedusoleil.com/ovo or at the Cirque du Soleil Box office located inside the main entrance tent of the Grand Chapiteau at the Santa Monica Pier. Regular box office hours will be 12:00 p.m. – end of show Tuesday through Saturday; 11:00 a.m. – end of show on Sunday and will be closed on all Monday's and the following Tuesdays: February 7th, February 28th & March 20th.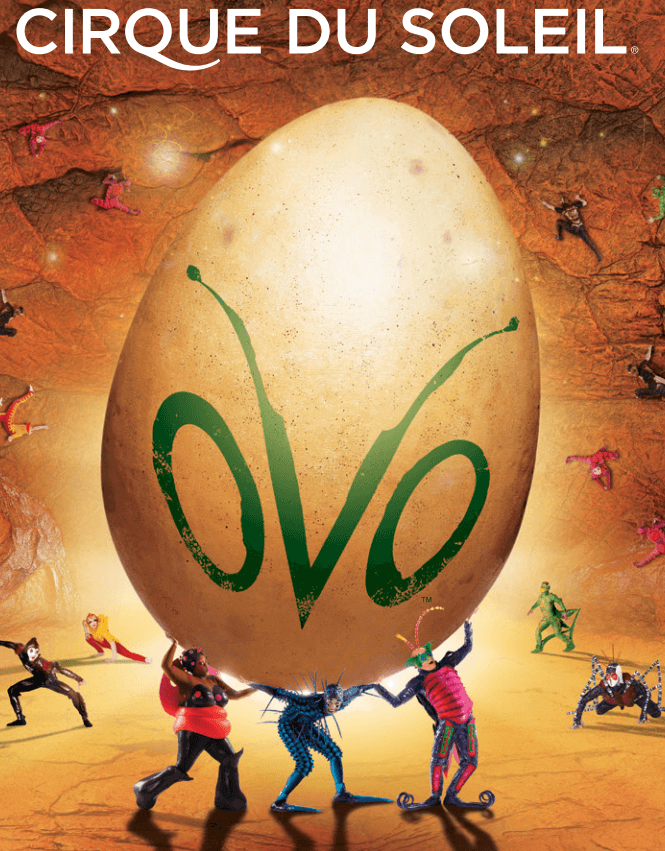 About the show
OVO, meaning "egg" in Portuguese, is a headlong rush into a colorful ecosystem teeming with life, where insects work, eat, crawl, flutter, play, fight and look for love in a non-stop riot of energy and movement.
When a mysterious egg appears in their midst, the insects are awestruck and intensely curious about this iconic object that represents the enigma and cycles of their lives. It is love at first sight when a gawky, quirky insect arrives in this bustling community and a fabulous ladybug catches his eye – and the feeling is mutual.
The cast of OVO is comprised of 55 performing artists from 14 countries specializing in many acrobatic acts. One highlight of OVO is the stunning flying trapeze act, in which six flyers soar 40 feet in the air, making this the biggest act of its kind to ever be presented under a big top by Cirque du Soleil. It combines many circus disciplines, including banquine, Russian swing and swinging chair. The finale features 20 artists running, jumping and leaping up a 24-foot vertical wall.
 The Creative Team behind the world of OVO is:  Artistic Guides Guy Laliberté and Gilles Ste-Croix; Writer, Director and Choreographer Deborah Colker (first female director at Cirque du Soleil); Director of Creation Chantal Tremblay; Set and props Designer Gringo Cardia; Costume Designer Liz Vandal; Composer and Musical Director Berna Ceppas; Lighting Designer Éric Champoux; Sound Designer Jonathan Deans; Acrobatic Equipment and Rigging Designer hting Designer éclairagesa creative team for the first time at Cirque du Soleilerms of distance between stations.Fred Gérard;  Acrobatic Performance Designer Philippe Aubertin; and Makeup Designer Julie Bégin.
Cirque du Soleil gratefully acknowledges iShares as the presenting sponsor of the OVO 2012 North American tour as well as Infiniti, CGI, XEROX, Sun Life Financial and American Express as the official sponsors.
Cirque du Soleil
From a group of 20 street performers at its beginnings in 1984, Cirque du Soleil is a major Québec-based organization providing high-quality artistic entertainment. The company has 5,000 employees, including more than 1,300 artists from close to 50 different countries.
Cirque du Soleil has brought wonder and delight to more than 100 million spectators in more than 300 cities on five continents.