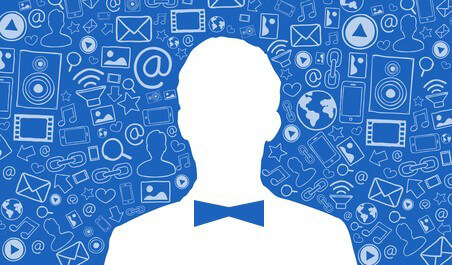 The holiday season just passed, and hotels highly used their social platforms to build brands and spread the word about availability. Facebook, Twitter, Pinterest and other social networks provide the perfect platform to connect with potential guests on a personal level.
These free marketing tools offer the chance for hotels to humanize their brands, promote holiday events and hold contents to generate new followers. As hotels develop their social profiles, followers develop loyal bonds to these brands.
From Starwood to Hilton to Marriott, hotel chains are getting social and connecting with fans. If your hotel isn't logged on to these social platforms, you're missing out on a chance for free marketing.
Humanize Your Hotels
Billboards and commercials can spread the word about your hotel, but they usually don't highlight the personalities within your staff. Social media is a casual platform where businesses can let their guards down. Connect with social media followers by profiling hotel employees, posting pictures from company events or taken followers behind the scenes of your hotel. Users will appreciate the exclusive look at your hotel, and they'll remember you for more than just a homogeneous ad.
If you're stumped on what to include, start with pictures of employees, jokes, and industry related content, such as those found in the Pinterest pins of iAcquire NYC. With this inside look at the team behind the business, customers and guests see that there are real people behind the services provided.
Promote Events
The holiday season is the most festive time of the year, and surrounding events can make your hotel seem much more attractive. Use social media to promote events in your hotel's area. Starwood is taking advantage of college football's popularity by Tweeting about upcoming bowl games located near its hotels. Fans who are headed to these games may see these Tweets and make an impulse reservation. At the very least, Starwood hotels will be in the back of their minds, and also recognized for being in-the-know and loyal to its community. Post about holiday events in your area and your hotel can benefit from similar exposure.
Host a Contest
Have a few rooms available during a special holiday? Create a little friendly competition and invite users to participate in a contest or sweepstakes to win a stay at your venue. Prompt social followers to answer a question, share a personal story, or submit a photo, and see the engagement on your social account grow from there. Make sure to announce the winner and request that the winner comment about his or her stay, to show other social followers that there really was a winner.
Provide Variety
Rather than making all of your posts about your hotel, mix it up and provide some variety so that followers don't get tired of being constantly hammered with advertisements. Insert some fun, lighthearted and helpful information that is relevant to the general public.
—
This post was contributed by Joanna Moore. Joanna runs social media campaigns for local charities.