Last summer, I reviewed PicTapGo, mobile photo app that presents real-time previews of how each of the 55 possible filters will look on a specific photo.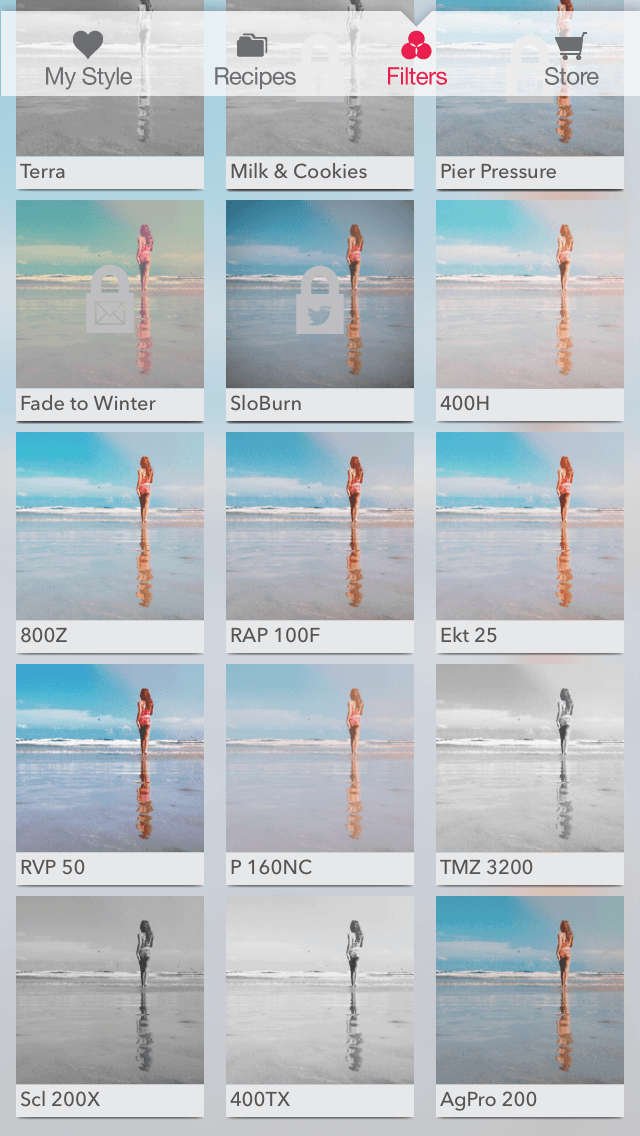 Each filter can also then be intensified or weakened and PicTapGo then automatically memorizes which filters the user applies most often and places them in a custom filter tab.
Totally Rad!, the creators of top professional photography software programs, are taking iPhone photography back to the film days.
They've just debuted the Replichrome Mini filter set for PicTapGo, using the groundbreaking Replichrome Lightroom Presets to combine the beauty of film and the flexibility of digital at the tip of your fingers.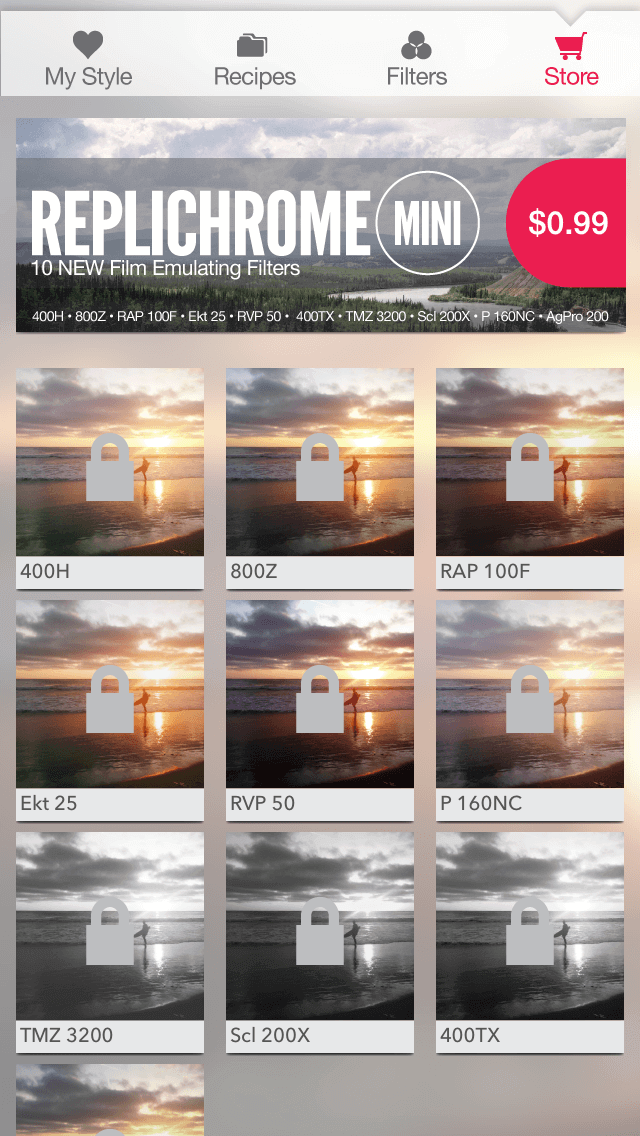 The iPhone app PicTapGo allows users to turn a Camera Roll image into an exclusive work of art with unique filters that can be layered for nearly unlimited combinations of editing possibilities.
Replichrome Mini adds an additional ten filters to the app, so users can now select from and layer 65 different filters.
The final images can be uploaded directly to top social media sites like Facebook and Instagram directly from the app.

The new set of filters is available as an in-app purchase of $.99.
Let us know your thoughts if you try them!