Many businesses are stuck in the last century when it comes to marketing. This is especially true in the yoga retreat industry around the world.
New customers are the lifeline of any successful business, and the yoga industry is no different.
Yoga marketing is essential for retreats and studios to attract new clients and increase brand loyalty. By implementing proven marketing techniques, you can develop a competitive edge over 95% the competition who are still stuck.
The few doing well are employing unique ideas to attract customers from all over the world. Many implement cost-effective marketing strategies that generate measurable results.
With these ideas, the respective yoga businesses modernize their retreats and subsequently increase profits as a result.

As an example, The Power Living Retreat in Australia became the more preferable choice over India's traditional yoga retreats because they kept up with the changing times.
Here are some of the specific ways progressive yoga retreats set themselves apart:
Brand via Email and Social Media
Most people who visit a website leave without doing anything (like buying, calling, or signing up for a newsletter). And once they are gone, you have lost your chance to market to them in the future, too.
To increase conversion rate, offer a free giveaway and add a clear call-to-action on your homepage, or provide a link to sign up for a free offer.
Employ a lead capture method such as asking for their contact information in return for the offer. As a yoga center, the free giveaway for sign-up could be a yoga or meditation training series.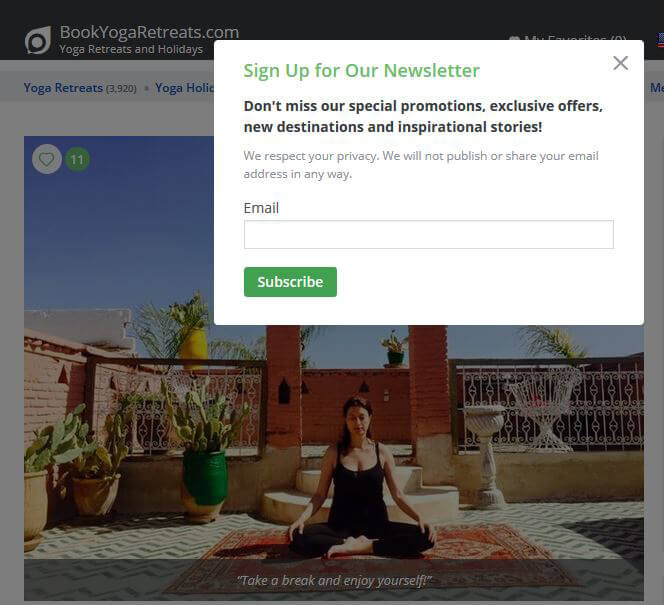 Or it could be a free video that gives a short tour of your retreat. If they choose to sign up, you have just turned a visitor into a lead. Now you can start a dialogue with them over email.
The next step is to setup an auto-responder email sequence using pre-written emails that get sent at pre-determined intervals. These offer more value over time. Keep these emails text based, short, and chatty.
Use content that appeals to your target audience – something on the lines of: "It's time to give yourself a break from your busy lifestyle" or "We would love to spoil you by giving you a treat you will remember."
These are the type of emails we receive from our friends and colleagues and they feel more familiar and less "salesy."
It often takes 7 points of contacts to build trust, so don't just jump in and ask to be hired straight away. After 10 value emails, you could offer a time sensitive discount on your services.
Only do this when you feel they have received a lot of value from you and you have succeeded in building their trust.
Social media for yoga studios is also essential in creating an effective online presence. Incorporating offers into your social media messaging helps spread the word about what you offer and the value you provide.
If you're not sure how to grow your email list with social media, there are numerous ways to do that also.
Introduce Freebies
People love freebies. Yogi surprise addresses the benefits they achieved through giving away the free e-book The Art of Self-Love as an incentive for signing up for their subscription box.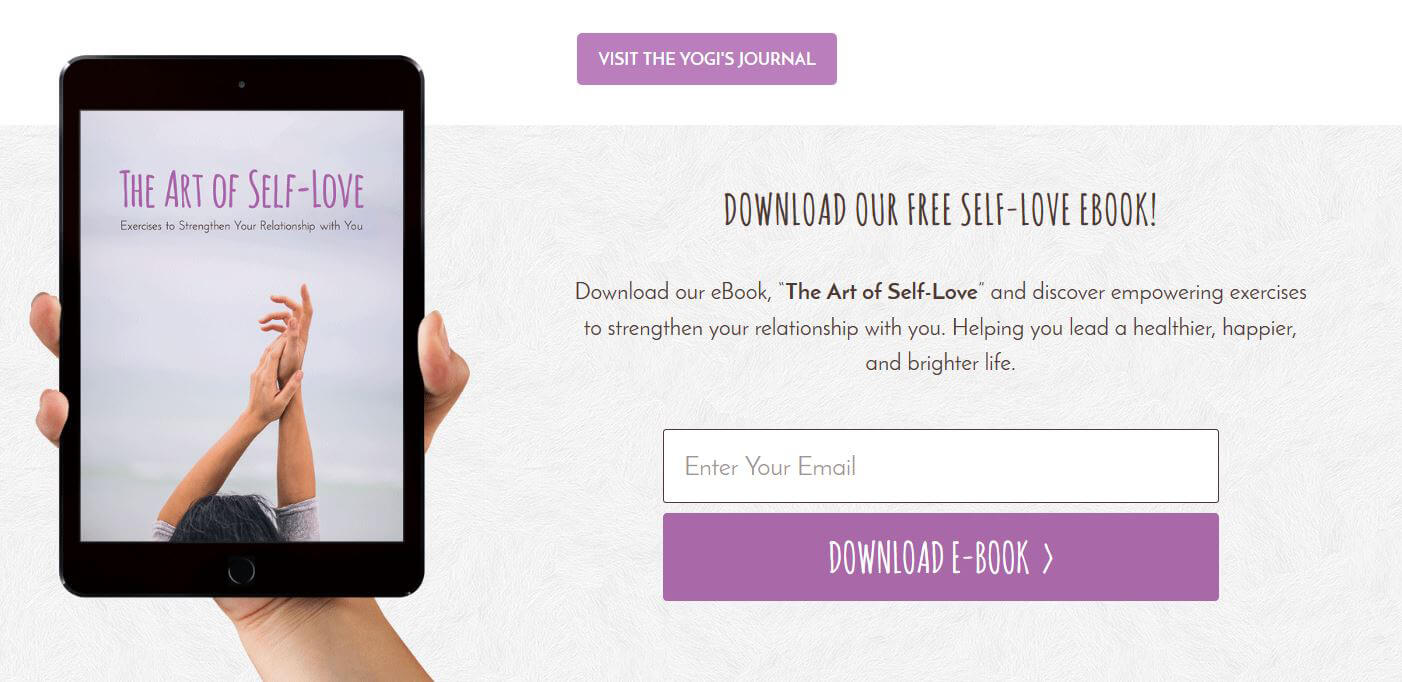 As a yoga retreat, you may be the only center giving away something to first timers. Even something brief or small can be enough for potential customers to understand the quality of your service and come back again.
Ask your customers what they expect from your retreat, and give them exactly that. Yoga Bowl is one yoga company offering free trials to their customers before providing their paid services.
As a retreat, you can employ the same technique and offer a 3-day free yoga session, or a 2-day free stay at your resort.
Effective Copywriting
Writing effective content is probably the most important of all internet marketing strategies.
Video scripts, blogs, emails, and direct mail marketing are all entail strategic copywriting.
Think of your typical prospect or customer and write as if you are talking to that one person over coffee. This makes the reader or viewer feel more involved.
Retreat Relax Release is an excellent example how yoga retreats can promote and represent themselves using unique content.
The customer is always thinking "what's in it for me?" So tell them. Instead of using the word "we," use the word "you" a lot. This helps them connect with your brand.
Market with Video
This is a marketing strategy that can have a striking difference to your business. Did you know YouTube gets over 5 billion daily views and is the third most-visited website on the internet?
80% of people will watch a website video, compared to 20 percent who prefer to read content on the same page.
Anyone who runs a yoga retreat business knows that they have plenty of exotic locations, awe-inspiring services, and features they can cover in videos.
You could create videos about yoga, meditation, detoxification, the scenic view, and many other services you offer.
People are 73% more likely to be attracted to what you have to offer after watching a video.
Make sure your video is above the fold so visitors do not have to scroll down to see it. Keep website videos short (around 90 seconds) and to-the-point.
Blue Spirit Costa Rica and Burren Yoga use great videos to attract customers.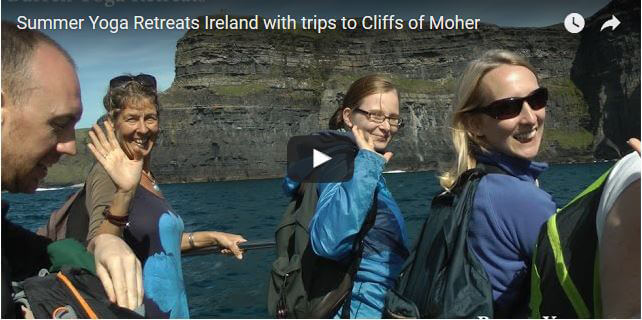 These are just a few powerful marketing ideas to help boost your yoga retreat business.
When implemented carefully, these ideas will help you stand out from the crowd and win over new customers.
Author Bio: Alma Causey loves to discover the world around her. She likes to share her discoveries, experiences, and express herself through her blogs.